Deemark Ortho Oil
Manufactured by: Deemark
Storage: Store at room temperature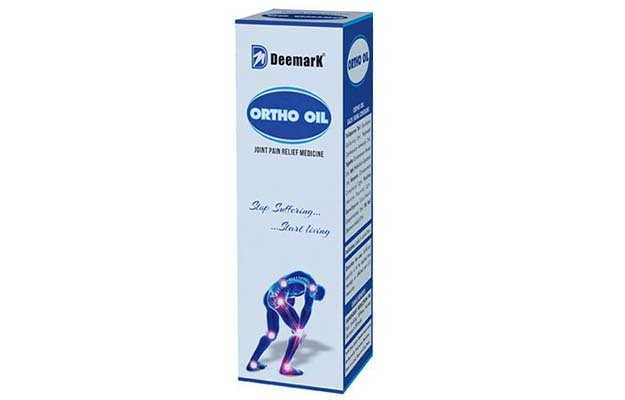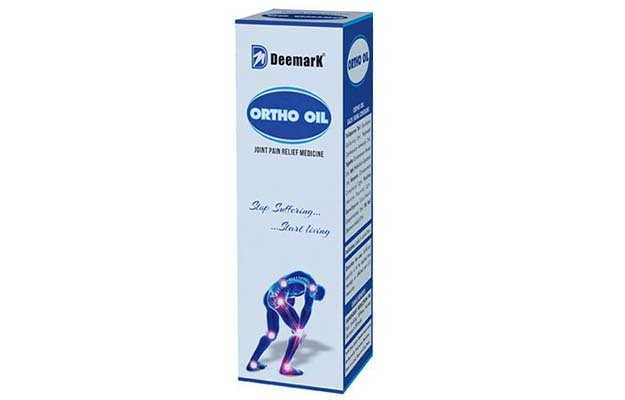 Deemark Ortho Oil
Prescription Required
196 people have bought this recently
---
Manufactured by: Deemark
Storage: Store at room temperature
---
---
Deemark Ortho Oil Information
Deemark Ortho Oil is an ayurvedic medicine that is primarily used for the treatment of Joint Pain, Arthritis. The key ingredients of Deemark Ortho Oil are Camphor, Menthol, Eucalyptus oil. The properties of which have been shared below. The correct dosage of Deemark Ortho Oil depends on the patient's age, gender, and medical history. This information has been provided in detail in the dosage section.
Ingredients of Deemark Ortho Oil
Camphor

Drugs which are used for the control of pain and do not lead to loss of consciousness

Topical agents which control pain locally without having an effect on consciousness

An agent or a substance that produces superficial inflammation of the skin to reduce pain or inflammation of deeper structures.

Substances with vasodilator properties, which cause redness and irritation of the skin due to an increased blood flow.

Menthol

Medicine or an agent that soothes the irritation or inflammation in the mucus membrane.

Eucalyptus oil

Substances that are used to reduce pain

Drugs which aid in swelling reduction following an injury

Agents used for the management of rheumaoid arthritis by avoiding its progress
Deemark Ortho Oil Benefits
Deemark Ortho Oil is used to treat the following -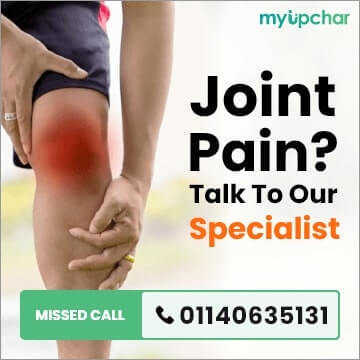 ---
Deemark Ortho Oil Side Effects
Based on research, the following side effects have been observed when Deemark Ortho Oil is used -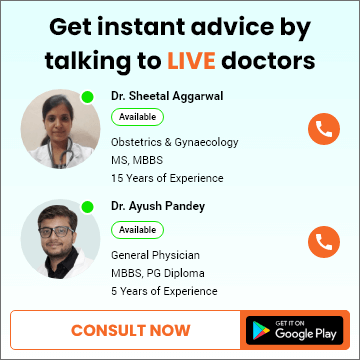 ---
Deemark Ortho Oil Contraindications
If you are suffering from any of the following diseases, you should not take Deemark Ortho Oil unless your doctor advises you to do so -
NA
---
How to use Deemark Ortho Oil?
Take a small amount of Deemark Ortho Oil between your palms and apply it evenly on your skin.
---
General precautions for Deemark Ortho Oil
Use room temperature water or lukewarm water to rinse infected area.
Gently wipe and cleanse the affected area before applying Deemark Ortho Oil.
Do not overuse the Deemark Ortho Oil. Follow the dose as per prescription.
Do not refridgerate the Deemark Ortho Oil. Make sure you keep it in a cool and dry place.
Talk to your doctor if you notice an allergic reaction to Deemark Ortho Oil.
In case of pregnancy, the woman must consult her doctor before taking Deemark Ortho Oil.
Nursing women should talk to their doctor before taking Deemark Ortho Oil.
---
This medicine data has been created by -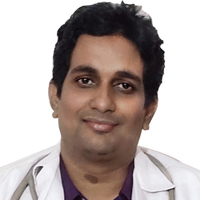 Dr. Braj Bhushan Ojha
BAMS, Gastroenterology, Dermatology, Psychiatry, Ayurveda, Sexology, Diabetology
10 Years of Experience
---
References
Ministry of Health and Family Welfare. Department of Ayush: Government of India. [link]. Volume VI. Ghaziabad, India: Pharmacopoeia Commission for Indian Medicine & Homoeopathy; 2008: Page No CCXLIV-CCXLV
Ministry of Health and Family Welfare. Department of Ayush: Government of India. [link]. Volume 5. Ghaziabad, India: Pharmacopoeia Commission for Indian Medicine & Homoeopathy; 2006: Page No 199-201
C.K. Kokate ,A.P. Purohit, S.B. Gokhale. [link]. Forty Seventh Edition. Pune, India: Nirali Prakashan; 2012: Page No 1.19-1.21
Know about customer reviews