Big Saving Offer - Get a Product @₹1 Only
x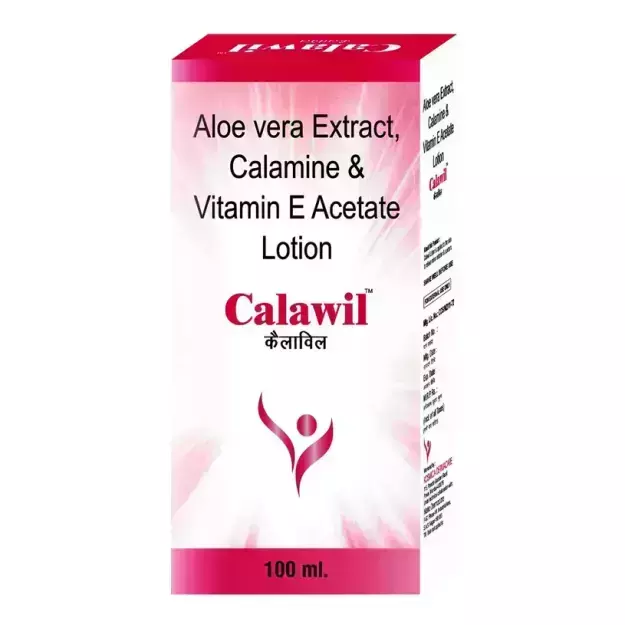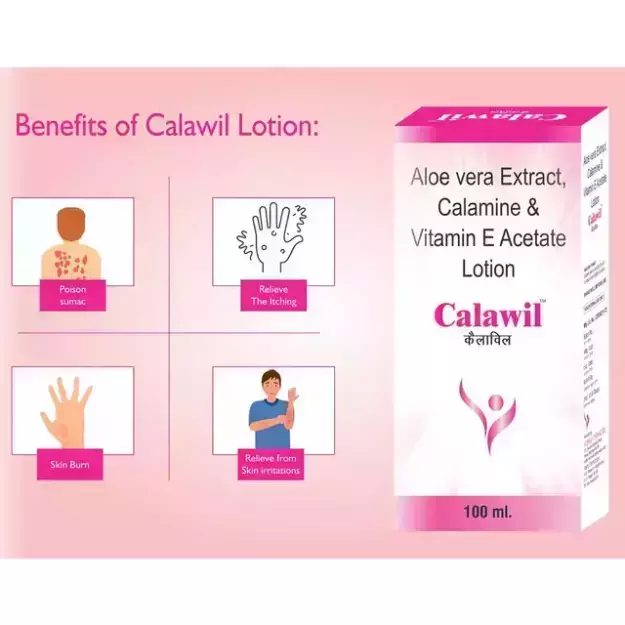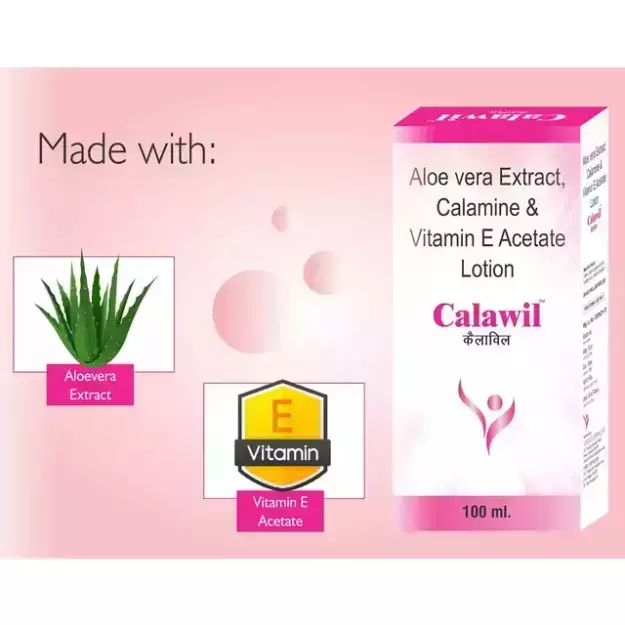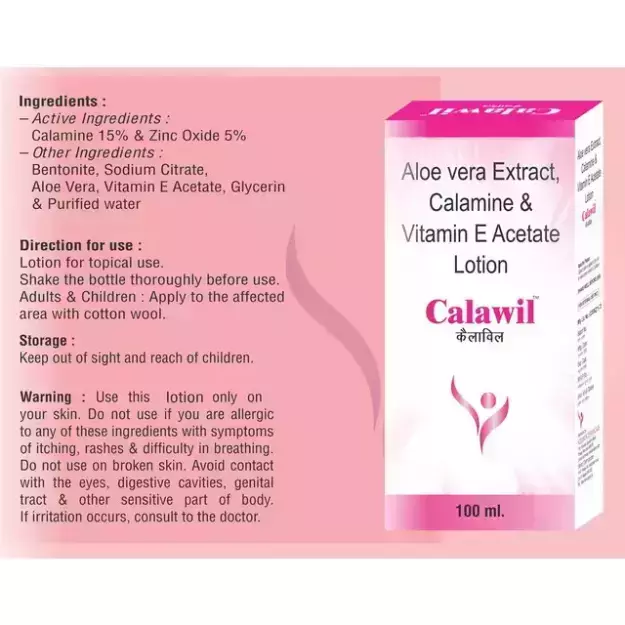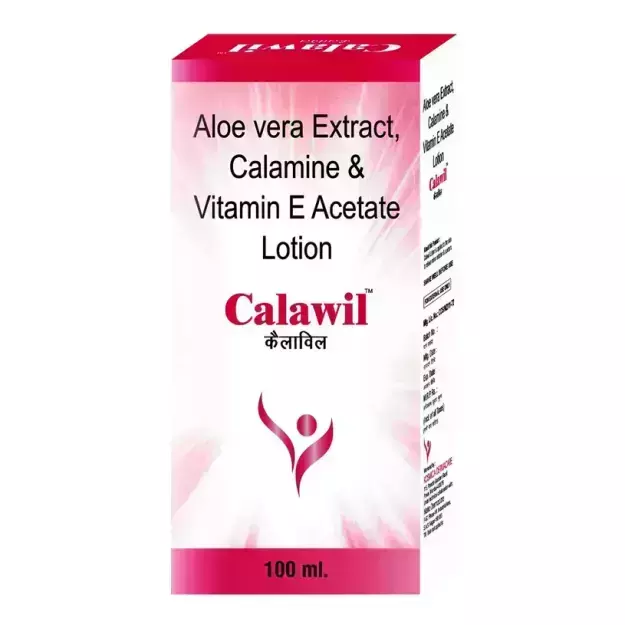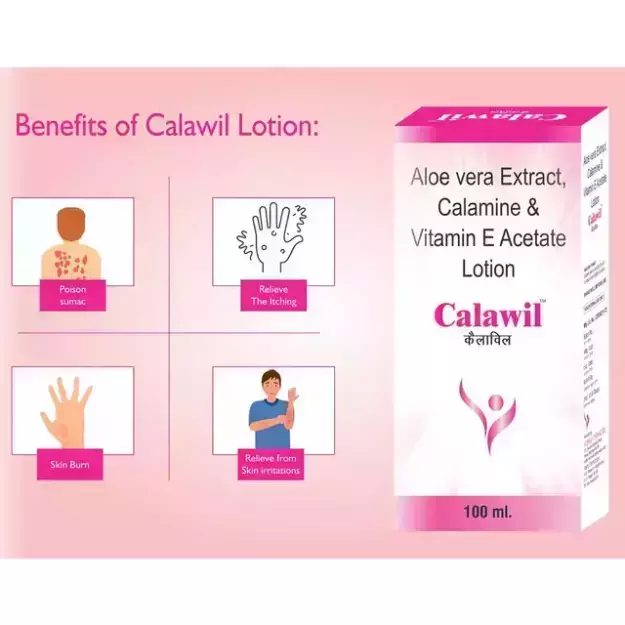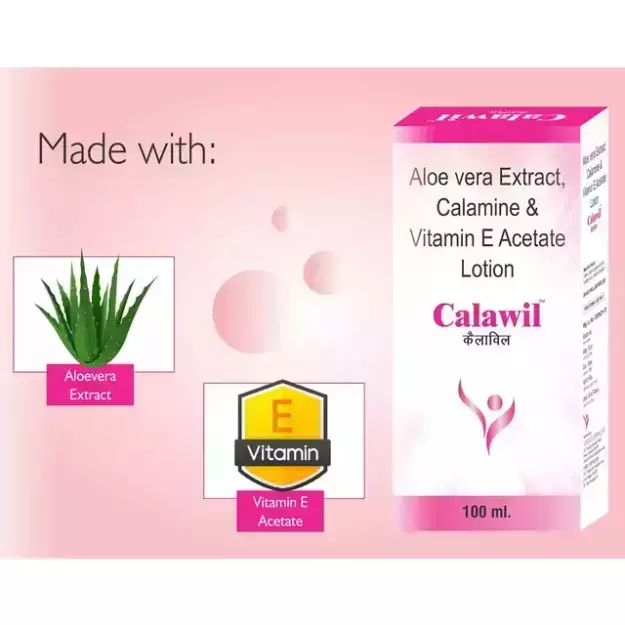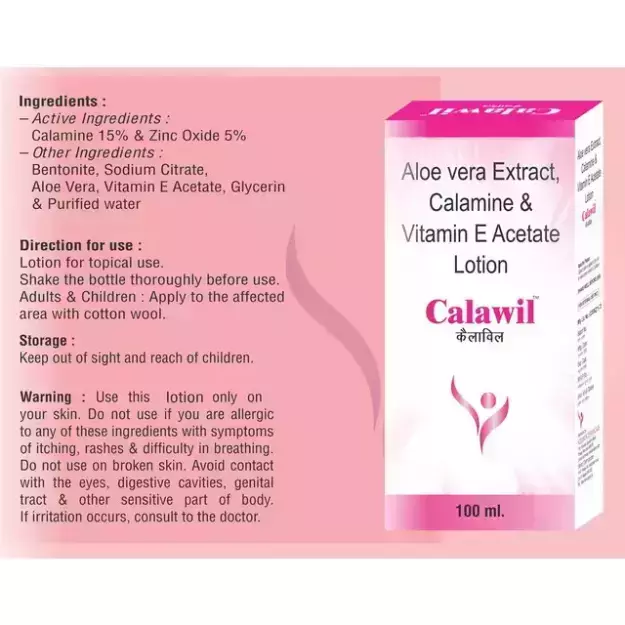 Tantraxx Calawil Lotion
137 people have bought this recently
1 LOTION
1 Combo Pack
₹ 199
Seller: Tantraxx Beauty & Wellness
Free Shipping Available

Add myUpchar Ayurveda product to cart to get free shipping

Country of Origin: India
Tantraxx Calawil Lotion Information
Tantraxx Calawil Lotion is Calawil Lotion is an emollient made from a mixture of calamine, aloe vera and light liquid paraffin with water to produce a thick moisturiser. It is a moisturizer that softens skin and protects it. This lotion helps you moisturise your skin without making it appear oily. This lotion seeps deep into your skin to lock moisture, so your skin remains soft, smooth and radiant for up to 12 hours. Water based smart solution suitable for all skin types, non greasy, light texture feel on application. Calawil Lotion is a paraben free formula, perfect for giving you a clear, matte face daily. The lotion absorbs excess oil which helps you keep away problems like pimples, acne, dark spots, blackheads, whiteheads and patchy skin.
Ingredients of Tantraxx Calawil Lotion
Calamine

Agents which help in reducing free radical activity and preventing oxidative stress and damage

Agents that lead to constriction of blood vessels causing reduction of blood flow to the site.

A moisturising agent that is used for softening and soothing the skin.

Aloe vera

Substances that scavange the singlet oxygen molecules in the body.

Agents used to inhibit microbial growth when applied topically

Drugs that aid in bleeding control by its vasoconstriction actions.

Products that clear up acne.

Agents that hydrate the skin and improve overall skin quality.

Vitamin E

Agents, which help to reduce oxidative stress, by scavenging free radicals

Substances that assist with treating skin break out.

Substances that help retain moisture and nourish the skin.
---
---
Tantraxx Calawil Lotion Side Effects
No side effects of Tantraxx Calawil Lotion have been reported in the medical literature. However, you should always consult your doctor before using Tantraxx Calawil Lotion.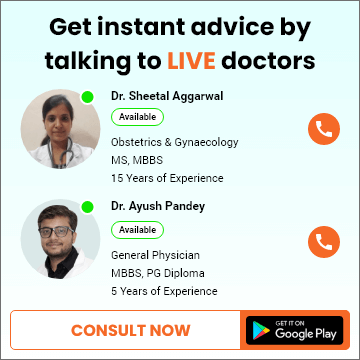 ---
---
How to use Tantraxx Calawil Lotion?
Take an ample amount of Tantraxx Calawil Lotion on your palm, rub it evenly all over your skin using your fingers.
---
---
General precautions for Tantraxx Calawil Lotion
Clean/rinse your skin with normal or lukewarm water.
Make sure to bath before using Tantraxx Calawil Lotion.
Do not overuse the Tantraxx Calawil Lotion. Follow the dose as per prescription.
Store Tantraxx Calawil Lotion in a cool, dry place at or below room temperature. Avoid refrigerating Tantraxx Calawil Lotion.
Consult your doctor if you're allergic to Tantraxx Calawil Lotion.
A pregnant woman should consult a doctor before taking Tantraxx Calawil Lotion.
Women, who are breastfeeding a newborn, should consult their doctor before taking Tantraxx Calawil Lotion.
---
---
References
Ministry of Health and Family Welfare. Department of Ayush: Government of India. [link]. Volume 1. Ghaziabad, India: Pharmacopoeia Commission for Indian Medicine & Homoeopathy; 1986: Page No 81-82
C.K. Kokate ,A.P. Purohit, S.B. Gokhale. [link]. Forty Seventh Edition. Pune, India: Nirali Prakashan; 2012: Page No 8.23-8.29
---
---
You may also like