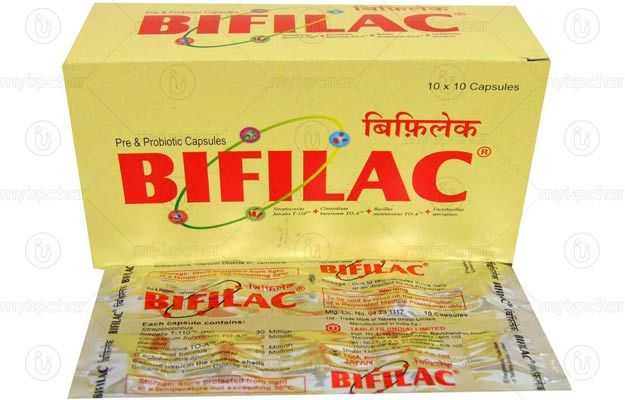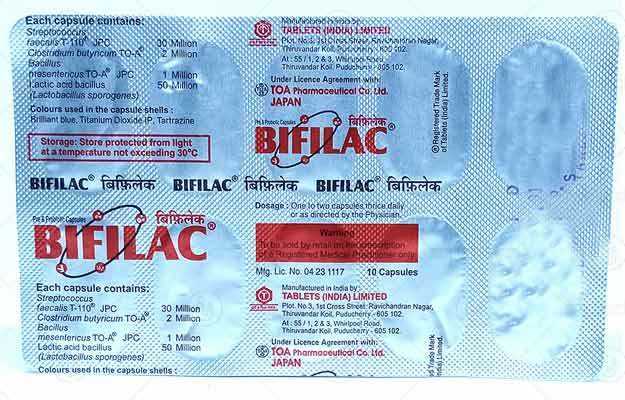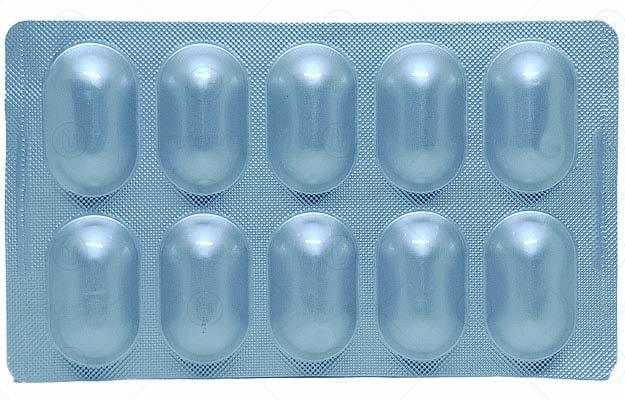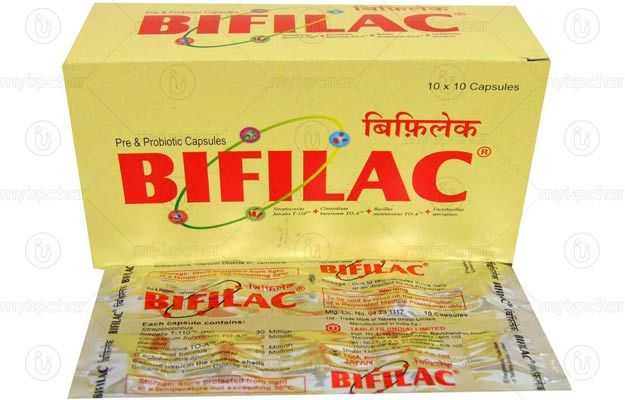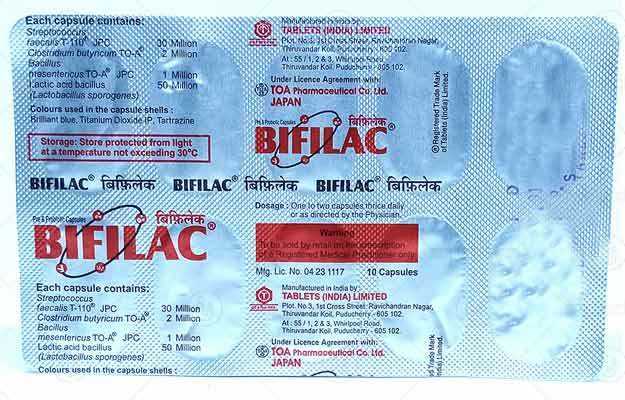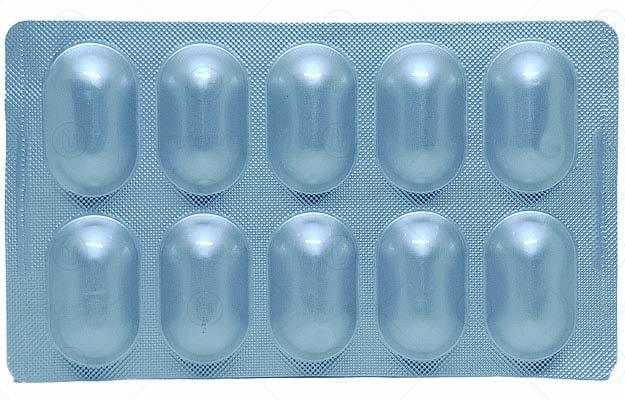 Bifilac Capsule
9886 people have bought this recently
---
---
Bifilac Capsule Information
Bifilac Capsule is an allopathic medicine that is primarily used for the treatment of Diarrhoea. Secondary and off-label uses of Bifilac Capsule have also been mentioned below. The key ingredients of Bifilac Capsule are Lactobacillus, Streptococcus faecalis. The properties of which have been shared below. The correct dosage of Bifilac Capsule depends on the patient's age, gender, and medical history. This information has been provided in detail in the dosage section.
Ingredients of Bifilac Capsule
Lactobacillus

Drugs used to treat diarrhoea bu reducing gastric motility

Drugs which support stomach and intestine function leading to an improved digestion and food absorption.

Streptococcus faecalis

Drugs used in the treatment of dysentry, an inflammation of the gut caused by infectious microbes.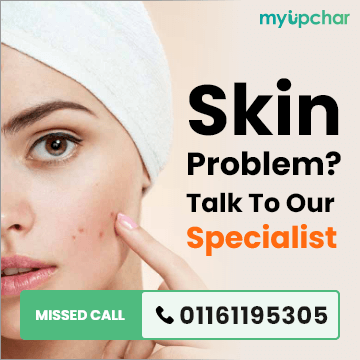 Bifilac Capsule Benefits
Bifilac Capsule is used to treat the following -
---
Bifilac Capsule Side Effects
No side effects of Bifilac Capsule have been reported in the medical literature. However, you should always consult your doctor before using Bifilac Capsule.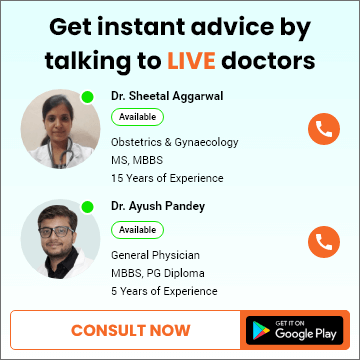 ---
Bifilac Capsule Related Warnings
Is the use of Bifilac Capsule safe for pregnant women?




No research has been done regarding the safety of Bifilac Capsule for pregnant women. Therefore, it cannot be said if Bifilac Capsule is safe during pregnancy.

Is the use of Bifilac Capsule safe during breastfeeding?




There is no research available on the side effects of Bifilac Capsule on breastfeeding women. Therefore, its impact is unknown.

What is the effect of Bifilac Capsule on the stomach?




You can take Bifilac Capsule without any fear of damage to your stomach.

Is the use of Bifilac Capsule safe for children?




Side effects of Bifilac Capsule on children are not known because scientific research on this topic hasn't been done.

Can I take Bifilac Capsule with alcohol?




Due to lack of research, there is no information about the side effects of taking Bifilac Capsule with alcohol.

Does Bifilac Capsule cause drowsiness?




Bifilac Capsule will not make you feel sleepy. Therefore, you can drive and operate heavy machinery safely.

Is this Bifilac Capsule habit forming or addictive?




There is no evidence on the habit-forming effects of Bifilac Capsule
---
Bifilac Capsule Contraindications
If you are suffering from any of the following diseases, you should not take Bifilac Capsule unless your doctor advises you to do so -
---
This medicine data has been created by -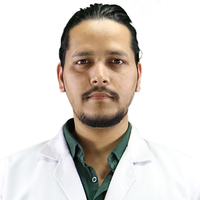 Know about customer reviews