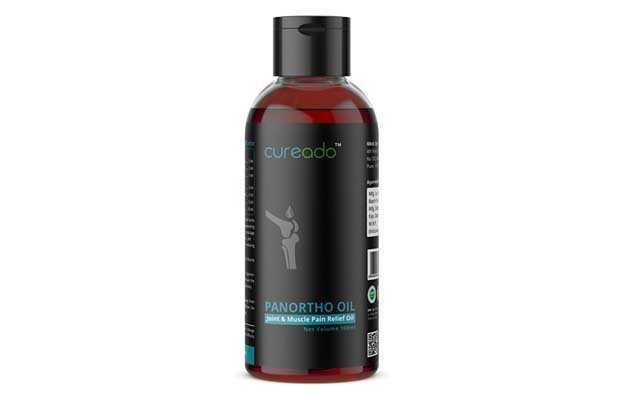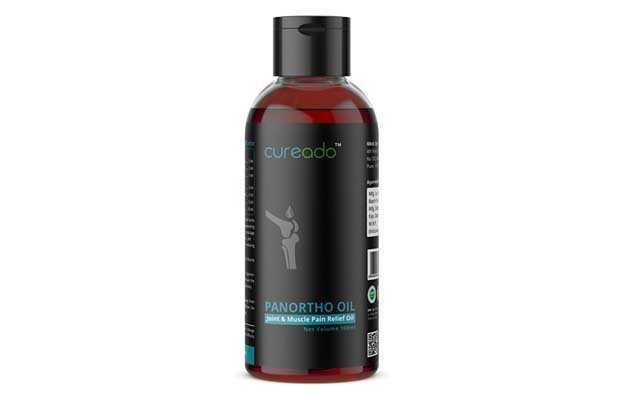 Cureado Panortho Oil
Manufactured by: Cureado
Storage: Store at room temperature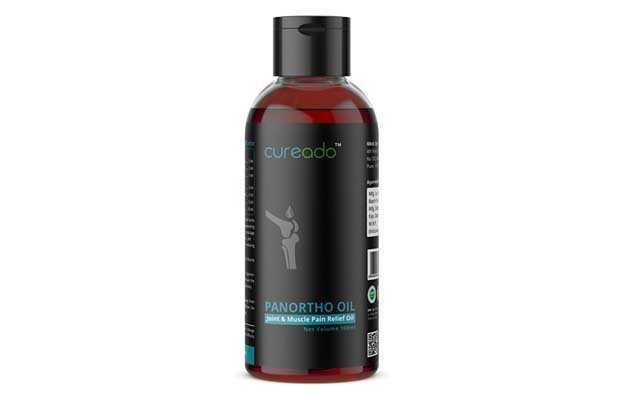 Cureado Panortho Oil
133 people have bought this recently
---
Manufactured by: Cureado
Storage: Store at room temperature
---
Seller: VAP medicals supplies
Delivery fees charged by seller: ₹50.0. (Free Delivery by this seller if order value is above ₹999.0)
Country of Origin: India
---
Cureado Panortho Oil Information
Cureado Panortho Oil is an ayurvedic medicine that is primarily used for the treatment of Joint Pain, Muscle Ache. Secondary and off-label uses of Cureado Panortho Oil have also been mentioned below. The key ingredients of Cureado Panortho Oil are Gandhpura , Camphor, Pudina, Flaxseed, Mahanarayan tail. The properties of which have been shared below. The correct dosage of Cureado Panortho Oil depends on the patient's age, gender, and medical history. This information has been provided in detail in the dosage section.
Ingredients of Cureado Panortho Oil
Gandhpura

Substances that are used to reduce pain

Substances used to reduce the symptoms of fever, pain and swelling in an inflammatory response.

Agents used for the management of rheumaoid arthritis by avoiding its progress

Substances that scavange the singlet oxygen molecules in the body.

Drugs that are effective in killing or reducing the growth of bacteria.

Camphor

Topical agents which control pain locally without having an effect on consciousness

A topical application that causes skin irritation and redness by increasing blood circulation.

Pudina

Agents that act on the brain and calm the nerves

Flaxseed

Agents or substances that are used to suppress inflammation (swelling).

Drugs used in the treatment of rheumatoid arthritis, an inflammatory diseasese affecting the joints.

Substances that improve skin moisturisation causing it to soften.

Mahanarayan tail

Drugs that diminish pain without inducing unconsciousness

Agents that reduce inflammation or swelling caused due to an injury or infection.

Medicine or an agent which stimulates the nervous system and calms the excited nerves.
Cureado Panortho Oil Benefits
Cureado Panortho Oil is used to treat the following -
---
Cureado Panortho Oil Side Effects
No side effects of Cureado Panortho Oil have been reported in the medical literature. However, you should always consult your doctor before using Cureado Panortho Oil.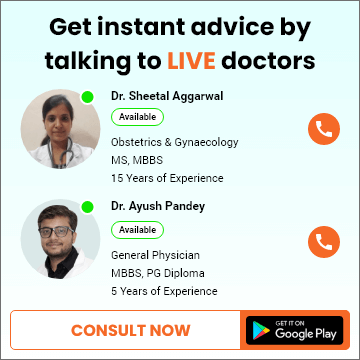 ---
Cureado Panortho Oil Related Warnings
Is the use of Cureado Panortho Oil safe for pregnant women?




The effect of Cureado Panortho Oil on pregnant women is unknown because research on this has not been done yet.

Is the use of Cureado Panortho Oil safe during breastfeeding?




Information about safety of Cureado Panortho Oil for women who are breastfeeding is not available since scientific research on this is yet to be done.

Is the use of Cureado Panortho Oil safe for children?




There is no research available on the side effects of Cureado Panortho Oil on children. Therefore, its impact is unknown.
---
How to use Cureado Panortho Oil?
Place ample amount of Cureado Panortho Oil on your palms, then gently rub all over the skin.
---
General precautions for Cureado Panortho Oil
You should clean the affected area with normal or lukewarm water.
Clean the affected area properly before applying Cureado Panortho Oil on it.
Use Cureado Panortho Oil as per the prescription of your doctor. Do not overuse it.
Avoid referigerating Cureado Panortho Oil. Keep it in a cool and dry place.
If you observe an allergic reaction to Cureado Panortho Oil, consult your doctor immediately.
It is recommended that a doctor be consulted before using Cureado Panortho Oil during pregnancy.
A breastfeeding woman should consult a doctor before taking Cureado Panortho Oil.
---
This medicine data has been created by -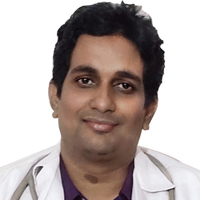 Dr. Braj Bhushan Ojha
BAMS, Gastroenterology, Dermatology, Psychiatry, Ayurveda, Sexology, Diabetology
10 Years of Experience
---
References
Ministry of Health and Family Welfare. Department of Ayush: Government of India. [link]. Volume VI. Ghaziabad, India: Pharmacopoeia Commission for Indian Medicine & Homoeopathy; 2008: Page No CCXXXV-CCXXXVII
Ministry of Health and Family Welfare. Department of Ayush: Government of India. [link]. Volume VI. Ghaziabad, India: Pharmacopoeia Commission for Indian Medicine & Homoeopathy; 2008: Page No CCXLIV-CCXLV
Ministry of Health and Family Welfare. Department of Ayush: Government of India. [link]. Volume 5. Ghaziabad, India: Pharmacopoeia Commission for Indian Medicine & Homoeopathy; 2006: Page No - 169 - 171