Metaspray
Manufactured by: Cipla Ltd
Contains / Salt: Mometasone (50 mcg)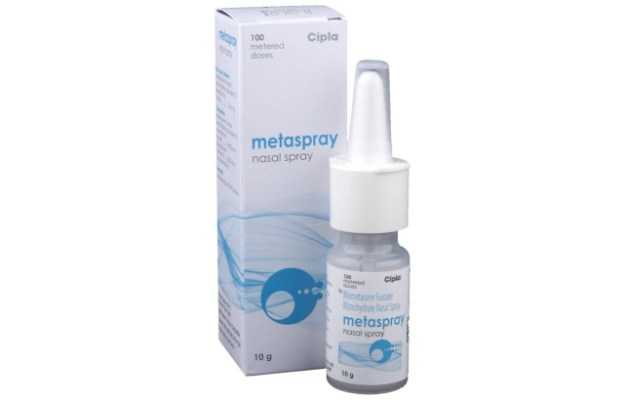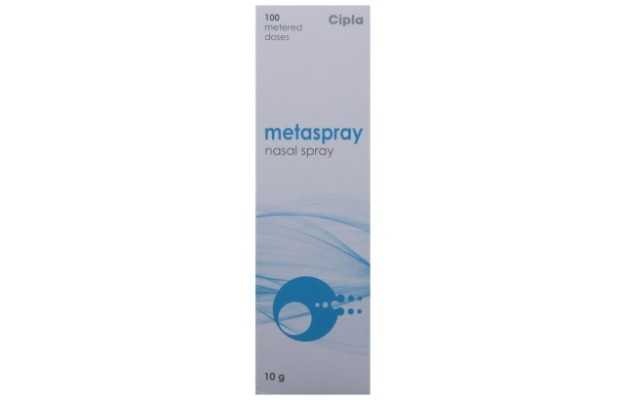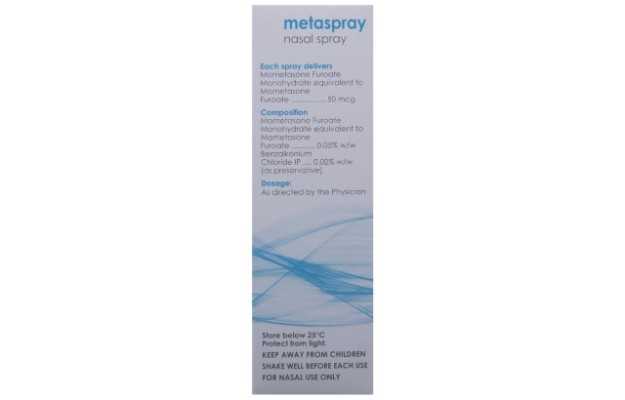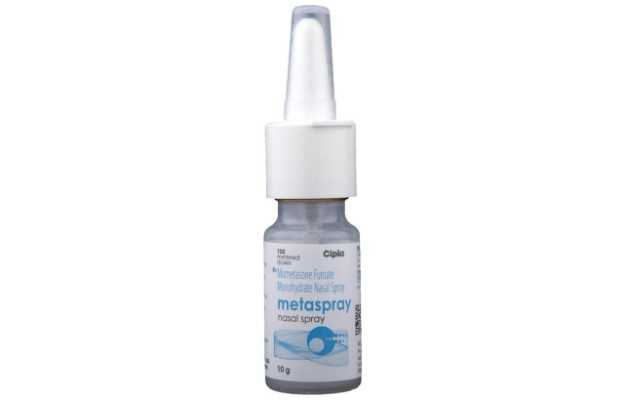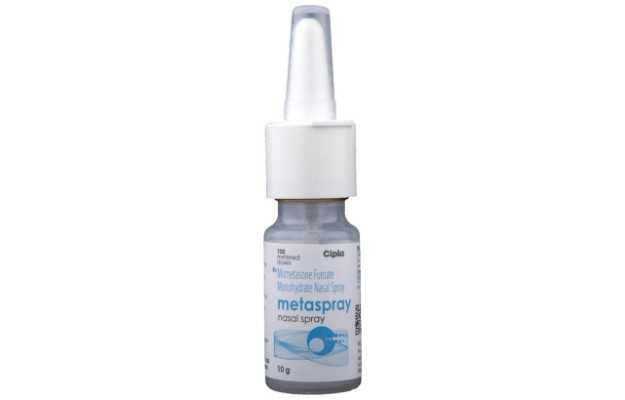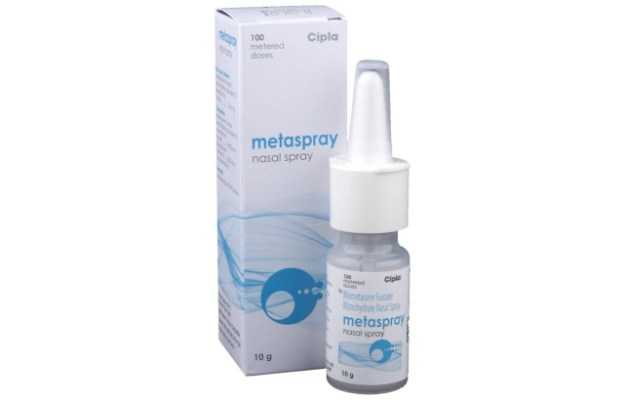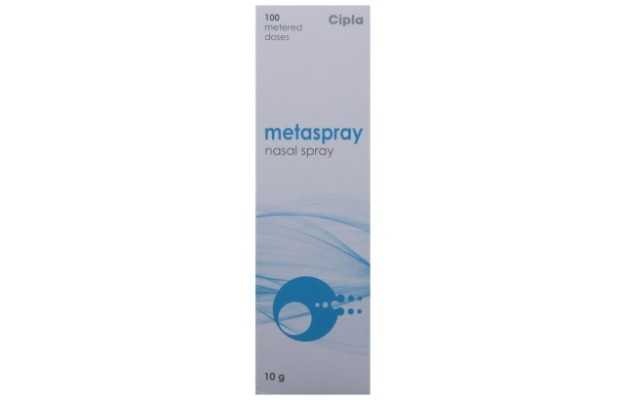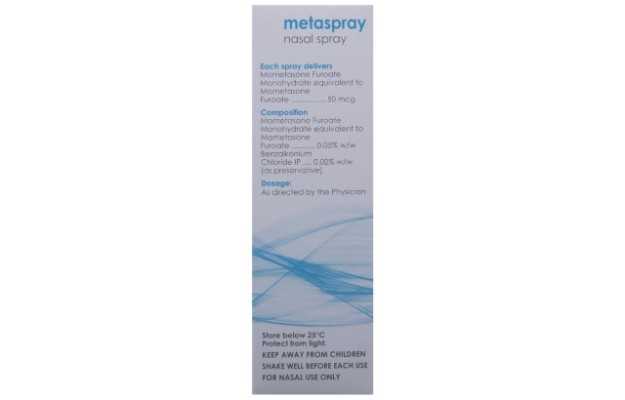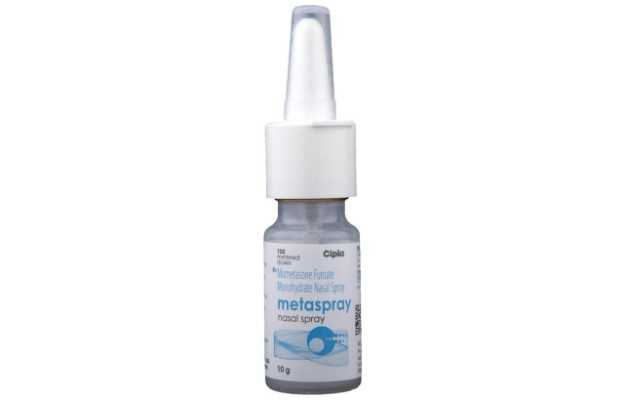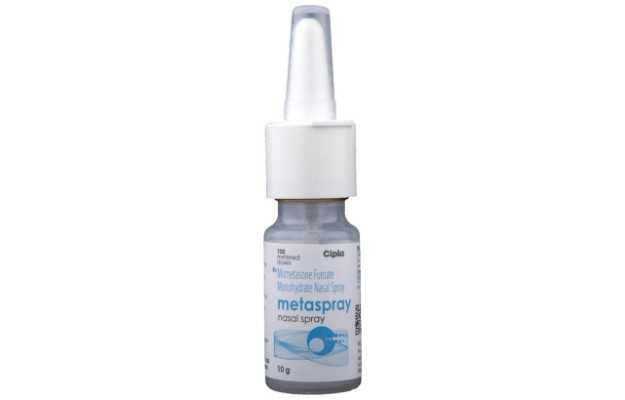 Metaspray
Prescription Required
447 people have bought this recently
---
Manufactured by: Cipla Ltd
Contains / Salt: Mometasone (50 mcg)
---
---
Metaspray Information
Metaspray is a commercial drug that is prescribed in the form of Spray. Secondary and off-label uses of Metaspray have also been mentioned below.
The optimal dosage of Metaspray is largely dependent on the individual's body weight, medical history, gender and age. The condition it has been prescribed for, and the route of administration also determine the right dosage. This information has been provided in detail in the dosage section.
Common side effects of Metaspray include Headache, Pharyngitis, Throat Irritation. Usually, these side effects of Metaspray go away soon, and do not persist beyond the duration of the treatment. If, however, they worsen or do not go away, please speak with your physician.
Metaspray's effect during pregnancy is Moderate and Safe while nursing. It is important to know if Metaspray has any effect on the kidney, liver and heart. Information on such adverse effects, if any, has been given in the Metaspray related warnings section.
Metaspray is contraindicated in people with pre-existing medical conditions like Allergy as it can result in adverse effects.
Additionally, Metaspray may also adversely react with other medicines. See below for a complete list.
In addition to these precautions, you may also note that Metaspray is safe while driving, and is is addictive in nature.
---
Metaspray Benefits & Uses
Metaspray is used to treat the following -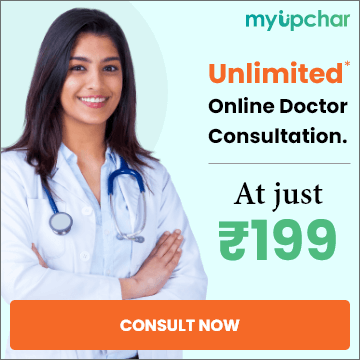 Metaspray Dosage & How to Take
This is the usual dosage recommended in most common treatment cases. Please remember that every patient and their case is different, so the dosage can be different based on the disease, route of administration, patient's age and medical history.
Find the right dosage based on disease and age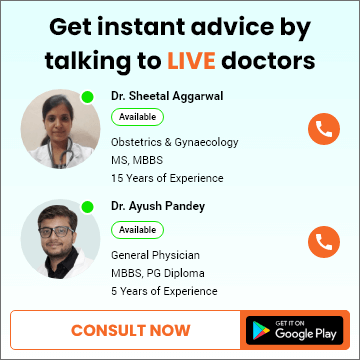 Metaspray Related Warnings
Is the use of Metaspray safe for pregnant women?




Pregnant women may experience moderate side effects from Metaspray. It is best to stop taking Metaspray immediately and inform your doctor if you notice any discomfort.

Is the use of Metaspray safe during breastfeeding?




Breastfeeding women can safely use Metaspray.

What is the effect of Metaspray on the Kidneys?




Metaspray is completely safe for kidneys.

What is the effect of Metaspray on the Liver?




Using Metaspray does not have any harmful effects on the liver.

What is the effect of Metaspray on the Heart?




There are no any side effects of Metaspray for the heart.
---
Severe Interaction of Metaspray with Other Drugs
Metaspray should not be taken with following medicines due to severe side effects it may cause to patients -
---
Metaspray Contraindications
If you are suffering from any of the following diseases, you should not take Metaspray unless your doctor advises you to do so -
---
Frequently asked Questions about Metaspray
Is this Metaspray habit forming or addictive?




Metaspray is not addictive in nature.

Is it safe to drive or operate heavy machinery when consuming?




Yes, you can comfortably use machinery or drive after taking Metaspray since it will not make you feel sleepy.

Is it safe?




Metaspray is safe but it is important to consult a doctor before taking it.

Safe, but take only on Doctor's advise

Is it able to treat mental disorders?




No, the use of Metaspray in mental disorders is not effective.
Metaspray Interactions with Food and Alcohol
Interaction between Food and Metaspray




Taking Metaspray with food is safe.

Interaction between Alcohol and Metaspray




Information about the interaction of Metaspray and alcohol is not currently available because this topic has not been researched yet.
---
Frequently asked Questions about Metaspray
Question
almost 3 years ago
Can Metaspray be used for herpes?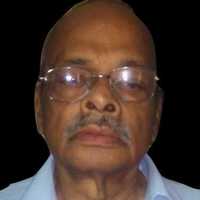 No, Metaspray is not indicated to be used for herpes. Metaspray is used for treating skin rash, eczema, and psoriasis. Herpes is a viral infection caused by the Herpes simplex virus. Symptoms could be cold sores, blisters, ulcers, vaginal discharge, and pain while urinating. Prescription antiviral medicines for the treatment might include acyclovir, famciclovir, and valacyclovir.
Question
about 3 years ago
Can I use Metaspray on a diaper rash?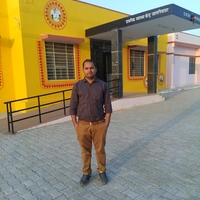 ravi udawat
MBBS , General Physician
No, Metaspray should not be used on a diaper rash as the diaper might contain an occlusive dressing which might be air and water tight causing an irritant effect on the skin of a child. Diaper rash appears as an inflamed skin portion (also known as dermatitis) on the bottoms of a baby. It develops because of wet and infrequently changed diapers, chafing and also because of the skin sensitivity. It can be cured by using good quality diapers, air drying, frequent changing of the diapers and using an ointment containing ingredients like zinc oxide, calendula, etc.
Question
over 3 years ago
How to apply Metaspray?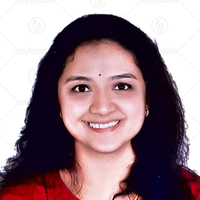 Dr. Roshni Poonja
MBBS , General Physician, Internal Medicine
Metaspray is available as a cream, lotion or an ointment. It is generally applied once a day. It should be applied every day at the same time. The instructions of the doctor and those given on the prescription label should be followed properly. One must not apply it more often than prescribed and it must not be applied to other areas of the skin. The skin condition should improve in 2 weeks times. A thin layer of cream or ointment should be applied and a few drops of lotion should be applied to the affected area. It is only to be applied on the skin. It should not be applied on mouth or eyes and should not be swallowed. Its use should be avoided on the genital, rectal areas, skin creases and armpits unless otherwise specified by your doctor. Do not apply any other cream, ointment or lotion on the treated area and do not cover it with bandage or cloth unless directed by your doctor.
Question
about 3 years ago
How long can Metaspray be safely used?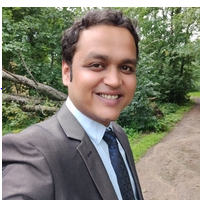 Metaspray should start showing effects in 2 weeks time. It is safe to be used for as long as it is recommended by your doctor. Do not use excessive amount or for a prolonged period of time. Always speak to your doctor before discontinuing Metaspray or when you intend to use it for more days.
Question
over 3 years ago
What is Metaspray?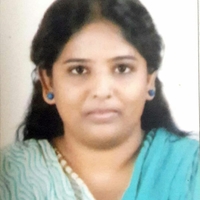 Metaspray is a medium potency synthetic corticosteroid with anti-inflammatory, antipruritic (used to relieve itching) and vasoconstrictive (narrowing of the blood vessels) activity. It is effective for the treatment of asthma. It is also used topically for the management of skin disorders like psoriasis (red scaly patches on some areas of the body) and eczema (dry and itchy skin with red and scaly patches). It is generally available as a furoate salt.
---
See all substitutes for Metaspray
---
This medicine data has been created by -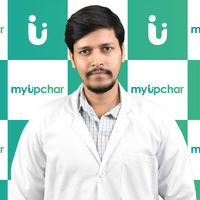 ---