---
---
Sotrovimab Benefits & Uses
Sotrovimab is used to treat the following -
Sotrovimab Dosage & How to Take
This is the usual dosage recommended in most common treatment cases. Please remember that every patient and their case is different, so the dosage can be different based on the disease, route of administration, patient's age and medical history.
Age Group
Dosage
Adult

Disease: Covid-19
Before or After Meal: As advised by a physician
Single Maximum Dose: 1 Injection
Dosage Route: Parenteral
Frequency: once only
Course Duration: As directed by the doctor
Special Instructions: As prescribed by the doctor
---
---
Sotrovimab Side Effects
Based on research, the following side effects have been observed when Sotrovimab is used -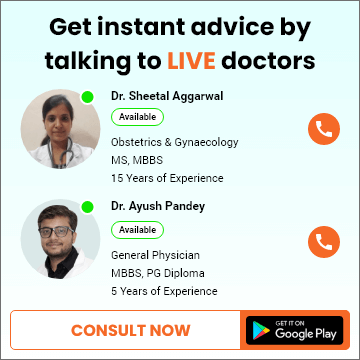 Sotrovimab Related Warnings
Is the use of Sotrovimab safe for pregnant women?




Sotrovimab should not be taken during pregnancy, or should only be taken on the advice of a doctor as it may have severe side effects.

Is the use of Sotrovimab safe during breastfeeding?




Women who are breastfeeding, may experience serious side effects after taking Sotrovimab. So it is adviced to consult the doctor before using it.

What is the effect of Sotrovimab on the Kidneys?




Kidney can be affected by Sotrovimab. If you experience any unwanted effects of this drug, stop taking it. You should take it again only after medical advice.

What is the effect of Sotrovimab on the Liver?




You may experience side effects on your liver after taking Sotrovimab. If this happens, then discontinue its use. Consult your medical practitioner, do as he/she suggests.

What is the effect of Sotrovimab on the Heart?




Sotrovimab can have moderate side effects on the heart. If you notice any harmful effects then stop taking this drug right away. Consult your doctor before using this medicine again.
---
---
Sotrovimab Contraindications
If you are suffering from any of the following diseases, you should not take Sotrovimab unless your doctor advises you to do so -
Kidney Disease
Diabetes
Lung Disease
Sickle Cell Disease
---
---
Frequently asked Questions about Sotrovimab
Is this Sotrovimab habit forming or addictive?




Sotrovimab is not addictive in nature.

Is it safe to drive or operate heavy machinery when consuming?




No, you should do not do anything that requires concentration and attention as the Sotrovimab can make you feel drowsy.

Is it safe?




Sotrovimab is safe but it is important to consult a doctor before taking it.

Safe, but take only on Doctor's advise

Is it able to treat mental disorders?




No, the use of Sotrovimab in mental disorders is not effective.
Sotrovimab Interactions with Food and Alcohol
Interaction between Food and Sotrovimab




Due to the absence of research, it is difficult to say how Sotrovimab and food will interact.

Interaction between Alcohol and Sotrovimab




Due to lack of research, there is no information about the side effects of taking Sotrovimab with alcohol.
---
---
See all substitutes for Sotrovimab
---
This medicine data has been created by -