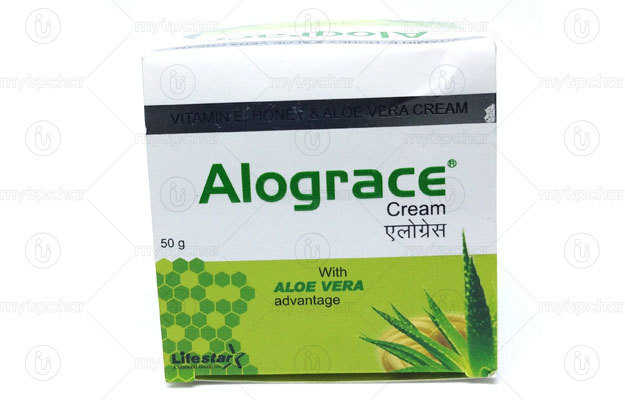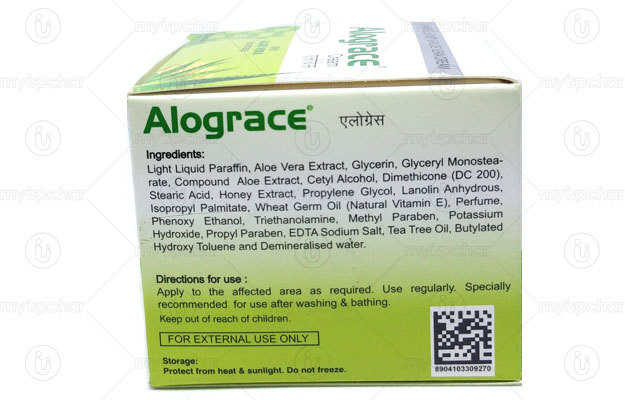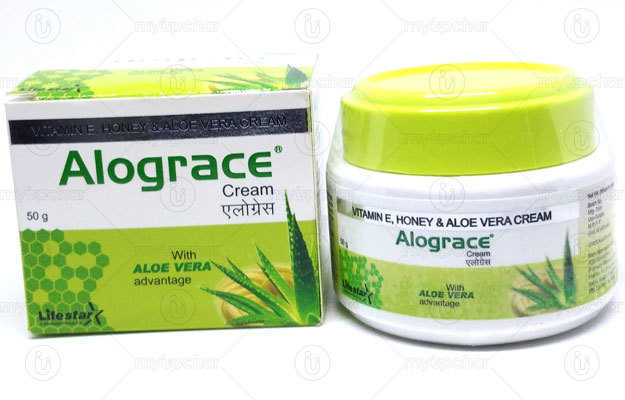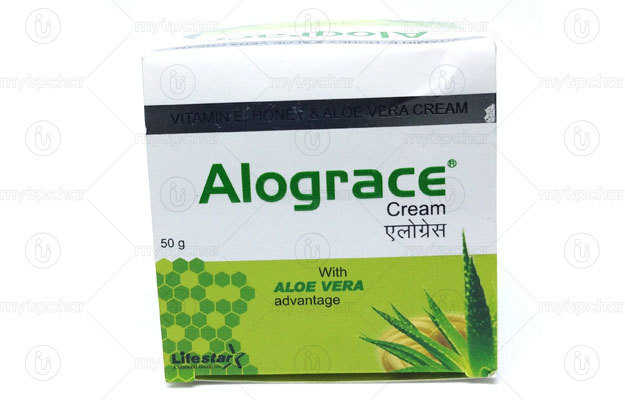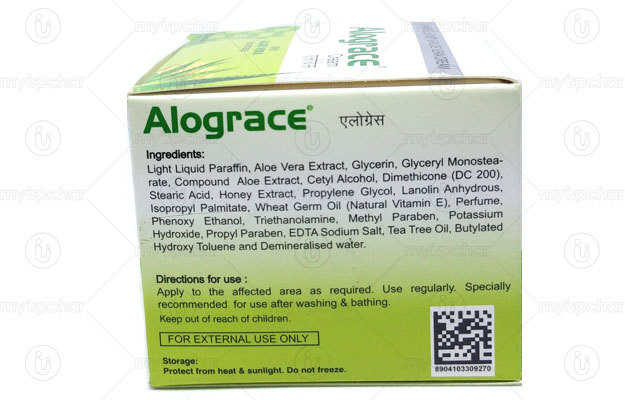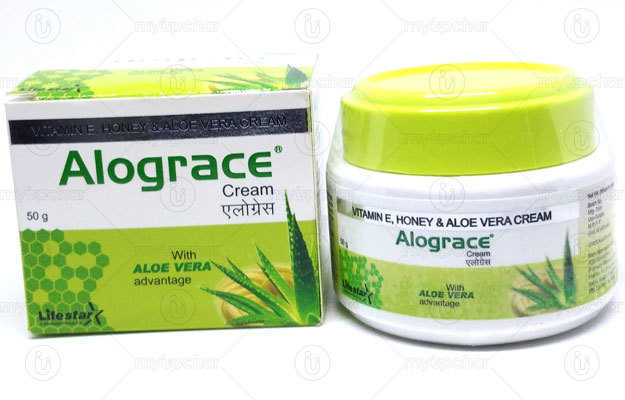 Alograce Cream
6979 people have bought this recently
---
---
Alograce Cream Information
Alograce Cream is an allopathic medicine that is primarily used for the treatment of Skin Disorders and Diseases. The key ingredients of Alograce Cream are Honey, Aloe vera, Vitamin E, Tea tree oil. The properties of which have been shared below. The correct dosage of Alograce Cream depends on the patient's age, gender, and medical history. This information has been provided in detail in the dosage section.
Ingredients of Alograce Cream
Honey

Mucilagenous substances that are used to counter irritation or inflammation of the mucous membrane.

Agents that inhibit microbial growth or destroys microbes.

Aloe vera

Substances that sooth and soften the skin, usually used in case of dry and itching skin.

Agents that inhibit fungal growth.

Vitamin E

Agents, which help to reduce oxidative stress, by scavenging free radicals

Tea tree oil

Agents that reduce inflammation or swelling caused due to an injury or infection.

Drugs used for the treatment of fungal infections to destroy the pathogenic fungus.
Alograce Cream Benefits
Alograce Cream is used to treat the following -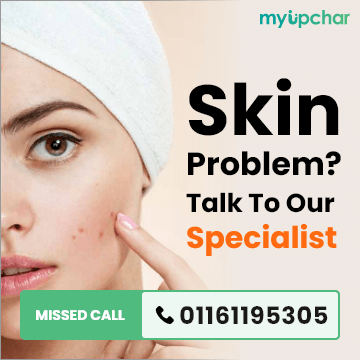 ---
Alograce Cream Side Effects
No side effects of Alograce Cream have been reported in the medical literature. However, you should always consult your doctor before using Alograce Cream.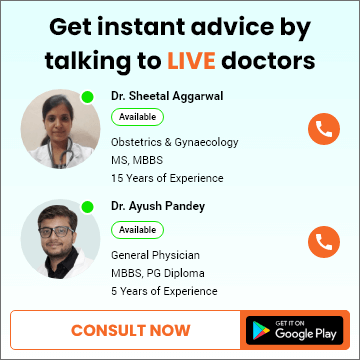 ---
Alograce Cream Related Warnings
Is the use of Alograce Cream safe for pregnant women?




Pregnant women can take Alograce Cream without worrying about any side effects.

Is the use of Alograce Cream safe during breastfeeding?




Alograce Cream does not have any harmful effects on breastfeeding women.

Is the use of Alograce Cream safe for children?




It is safe for children to take Alograce Cream.
---
How to use Alograce Cream?
Take Alograce Cream on your palms and gently apply on your face. Make sure the application is even.
---
General precautions for Alograce Cream
Rinse your face with normal or lukewarm water.
Before using Alograce Cream clean your face with a gentle facewash.
Use in prescribed amount, do not use an excessive amount of Alograce Cream.
Keep Alograce Cream in a cool and dry place at below room temperature. Don't refrigerate the Alograce Cream.
Drink plenty of water while using Alograce Cream. Do not rub or scratch the area with your nails.
---
This medicine data has been created by -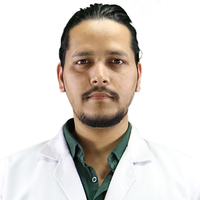 ---
References
Ministry of Health and Family Welfare. Department of Ayush: Government of India. [link]. Volume VI. Ghaziabad, India: Pharmacopoeia Commission for Indian Medicine & Homoeopathy; 2008: Page No CCXLVIII-CCXLIX
Ministry of Health and Family Welfare. Department of Ayush: Government of India. [link]. Volume 1. Ghaziabad, India: Pharmacopoeia Commission for Indian Medicine & Homoeopathy; 1986: Page No 81-82
C.K. Kokate ,A.P. Purohit, S.B. Gokhale. [link]. Forty Seventh Edition. Pune, India: Nirali Prakashan; 2012: Page No 8.23-8.29