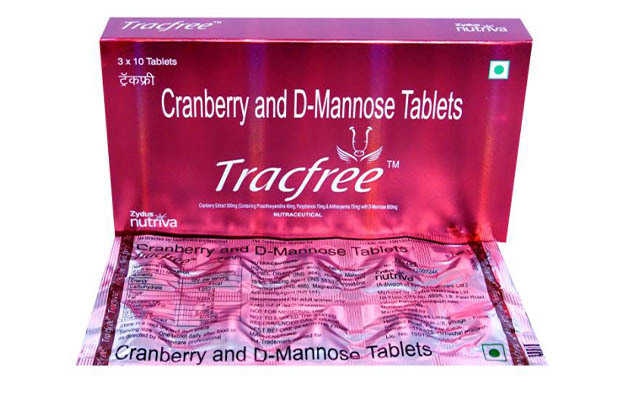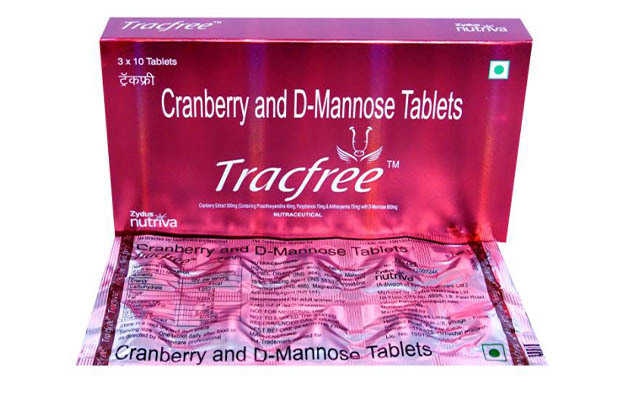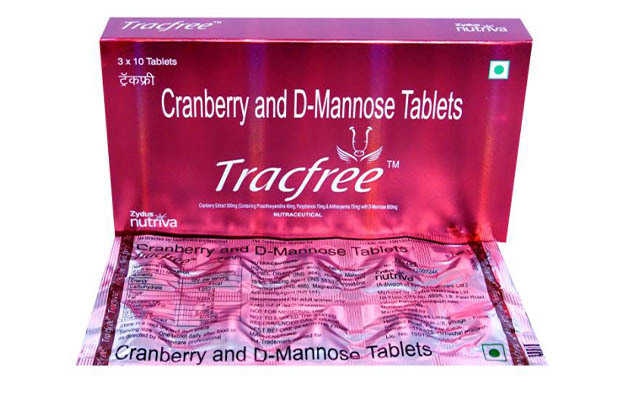 Tracfree
226 people have bought this recently
---
---
Seller: Apollo Pharmacy Limited
Delivery fees charged by seller: ₹49.0. (Free Delivery by this seller if order value is above ₹500.0)
This medicine is not available on Cash on Delivery(CoD)
---
Tracfree Information
Tracfree is an allopathic medicine that is primarily used for the treatment of Urinary Tract Infection, Cystitis. The key ingredients of Tracfree are Cranberry, D-Mannose. The properties of which have been shared below. The correct dosage of Tracfree depends on the patient's age, gender, and medical history. This information has been provided in detail in the dosage section.
Ingredients of Tracfree
Cranberry

Substances used to reduce the symptoms of fever, pain and swelling in an inflammatory response.

Substances that causes you to urinate more frequently to expel extra water from the body.

Agents that inhibit microbial growth or destroys microbes.

D-Mannose

Drugs that help in improving urine excretion from the body.

A drug or an agent that kills microbes and inhibits their multiplication.
Tracfree Benefits
Tracfree is used to treat the following -
---
Tracfree Side Effects
No side effects of Tracfree have been reported in the medical literature. However, you should always consult your doctor before using Tracfree.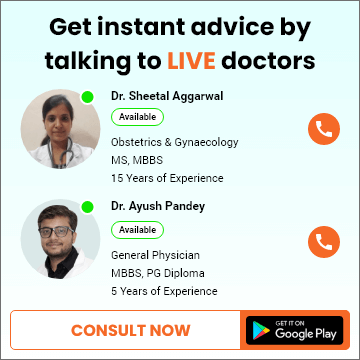 ---
Tracfree Related Warnings
Is the use of Tracfree safe for pregnant women?




The effect of Tracfree on pregnant women is unknown because research on this has not been done yet.

Is the use of Tracfree safe during breastfeeding?




In the absence of any scientific study of side effects of Tracfree for breastfeeding women, information on safety of Tracfree is unavailable.

What is the effect of Tracfree on the stomach?




There are no side effects of Tracfree for the stomach.

Is the use of Tracfree safe for children?




Tracfree is not approved for use in children.

Can I take Tracfree with alcohol?




It is difficult to say anything about the effect of Tracfree and alcohol. No research has been done on this.

Does Tracfree cause drowsiness?




Tracfree will not make you feel sleepy. Therefore, you can drive and operate heavy machinery safely.

Is this Tracfree habit forming or addictive?




Regular use of Tracfree does not lead to addiction.
---
This medicine data has been created by -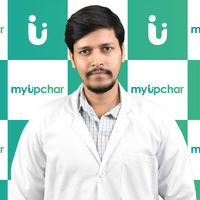 ---
References
Ministry of Health and Family Welfare. Department of Ayush: Government of India. [link]. Volume 2. Ghaziabad, India: Pharmacopoeia Commission for Indian Medicine & Homoeopathy; 1999: Page No 78-79
Ministry of Health and Family Welfare. Department of Ayush: Government of India. [link]. Volume 3. Ghaziabad, India: Pharmacopoeia Commission for Indian Medicine & Homoeopathy; 2001: Page No 86-87