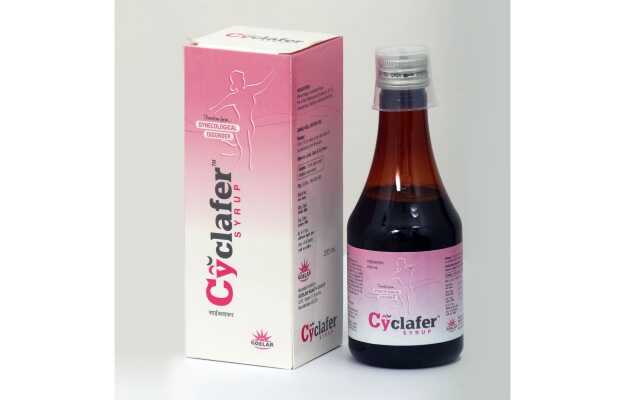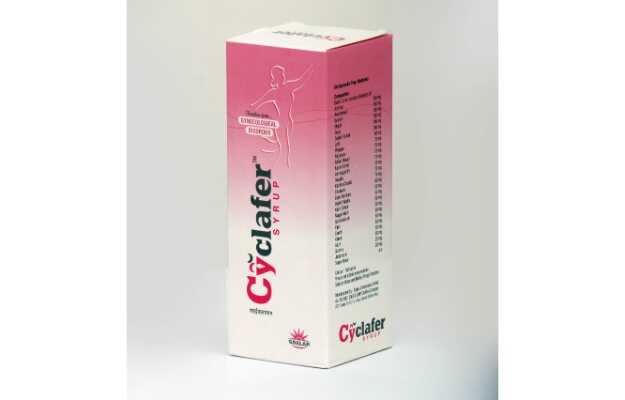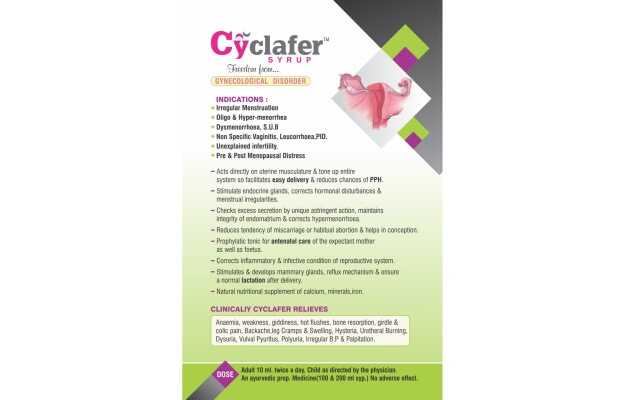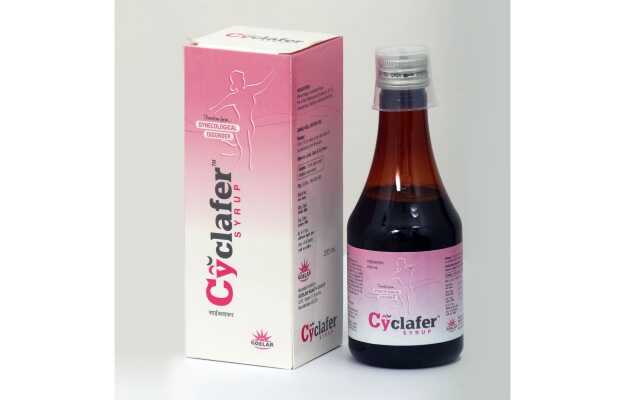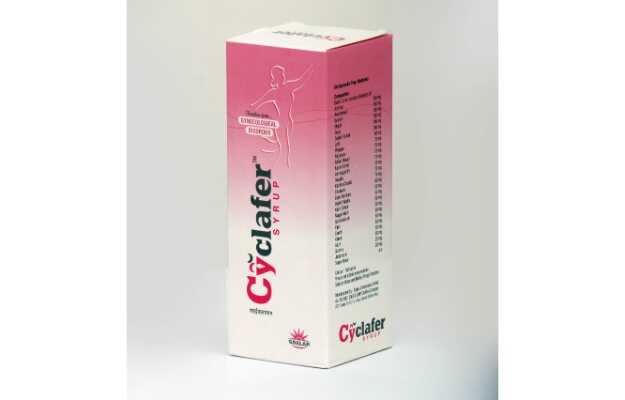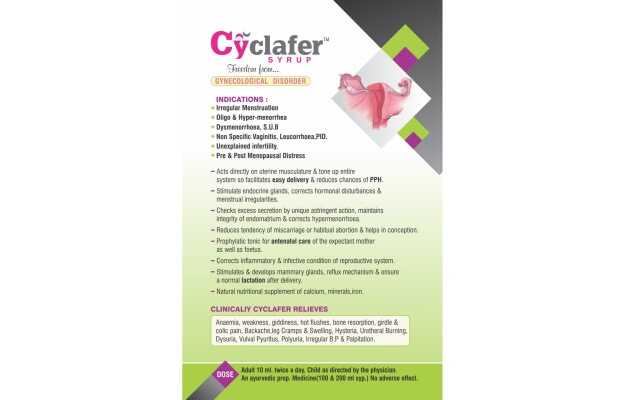 Goelar Cyclafer Syrup
201 people have bought this recently
---
---
Goelar Cyclafer Syrup Information
Goelar Cyclafer Syrup is an ayurvedic medicine that is primarily used for the treatment of Period problems, Periods pain, Vaginitis. Secondary and off-label uses of Goelar Cyclafer Syrup have also been mentioned below. The key ingredients of Goelar Cyclafer Syrup are Ananthamoola, Ashoka, Ashwagandha, Lodhra, Shatavari, Shankhpushpi, Safed Musli. The properties of which have been shared below. The correct dosage of Goelar Cyclafer Syrup depends on the patient's age, gender, and medical history. This information has been provided in detail in the dosage section.
Ingredients of Goelar Cyclafer Syrup
Ananthamoola

Substances that improve appetite.

Drugs or medications that improve the process of digestion and food absorption.

Compounds that promote menstruation by increasing blood flow in the uterus or pelvic region.

Substances which help in blood formation and are thus useful in the management of anaemia.

Ashoka

Drugs which can lead to pain alleviation without having an effect on conscious levels

Drugs used to increase menstrual blood flow

Agents that help restore hormonal disturbances in females for the proper functioning of the reproductive system.

Substances that assist with treating skin break out.

Ashwagandha

Bioactive substances that help maintain body functions and promote homeostasis in conditions of stress and weakness.

Substances that lead to heightened sexual desires

Drugs helpful in the management of depression

Substances that enhance the strength of the body by supplying enough nutrients.

Substances that help to reduce mental and physical stress.

Lodhra

Compounds that reduce the size of skin pores or that contracts body tissues.

Substances that promotes liver function and prevent liver damage.

A drug or an agent that kills microbes and inhibits their multiplication.

Shatavari

Substances used to reduce the symptoms of fever, pain and swelling in an inflammatory response.

Compounds that promote menstruation by increasing blood flow in the uterus or pelvic region.

Substances that can stimulate or reduce the action of immune system molecules in the body.

Agents to combat female sexual health associated complications by countering hormonal imbalance.

Shankhpushpi

Agents that reduce oxidative stress and revert oxidative damage in the body cells.

Drugs which are effective in reducing the symptoms of depression.

Drugs that calm nervous excitement.

Agents which prevent microbial replication and growth by either killing microorganisms or ceasing their actions.

Safed Musli

Drugs used to reduce swelling after an injury

Substances that invigorate sex drive.

Supplements that provide proper nutrition to strengthen the body.

Agents that help in quick recovery of muscles to improve stamina.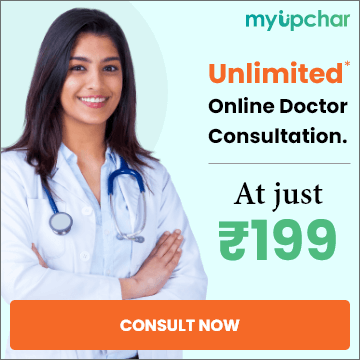 ---
Goelar Cyclafer Syrup Dosage
This is the usual dosage recommended in most common treatment cases. Please remember that every patient and their case is different, so the dosage can be different based on the disease, route of administration, patient's age and medical history.
Age Group
Dosage
Adult

General: Use prescribed amount
Before or After Meal: After Meal
Single Maximum Dose: 3 Teaspoon
Dosage Form: Syrup
Dosage Route: Oral
Frequency: BID (twice daily)
---
Goelar Cyclafer Syrup Side Effects
No side effects of Goelar Cyclafer Syrup have been reported in the medical literature. However, you should always consult your doctor before using Goelar Cyclafer Syrup.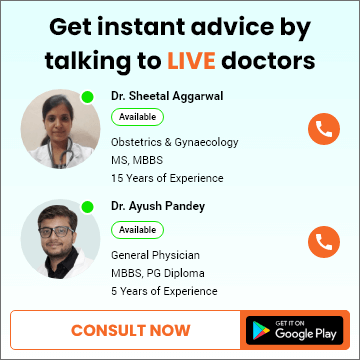 ---
Goelar Cyclafer Syrup Related Warnings
Is the use of Goelar Cyclafer Syrup safe for pregnant women?




It is not known what effect Goelar Cyclafer Syrup will have during pregnancy, because no research work has been carried out on this till date.

Is the use of Goelar Cyclafer Syrup safe during breastfeeding?




No research work has been carried out till date on effect of Goelar Cyclafer Syrup on breastfeeding women. So it is not known whether taking Goelar Cyclafer Syrup will cause side effects or not.

What is the effect of Goelar Cyclafer Syrup on the stomach?




Goelar Cyclafer Syrup is not harmful for the stomach.

Is the use of Goelar Cyclafer Syrup safe for children?




No research has been done regarding the safety of Goelar Cyclafer Syrup for children. Therefore, it cannot be said if Goelar Cyclafer Syrup is safe for children.

Can I take Goelar Cyclafer Syrup with alcohol?




Due to lack of research, nothing can be said about side effects of consuming alcohol while taking Goelar Cyclafer Syrup.

Does Goelar Cyclafer Syrup cause drowsiness?




Goelar Cyclafer Syrup will not make you feel sleepy. Therefore, you can drive and operate heavy machinery safely.

Is this Goelar Cyclafer Syrup habit forming or addictive?




There is no evidence on the habit-forming effects of Goelar Cyclafer Syrup
---
Goelar Cyclafer Syrup Contraindications
If you are suffering from any of the following diseases, you should not take Goelar Cyclafer Syrup unless your doctor advises you to do so -
NA
---
This medicine data has been created by -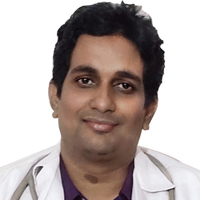 Dr. Braj Bhushan Ojha
BAMS, Gastroenterology, Dermatology, Psychiatry, Ayurveda, Sexology, Diabetology
10 Years of Experience
---
References
Ministry of Health and Family Welfare. Department of Ayush: Government of India. [link]. Volume 1. Ghaziabad, India: Pharmacopoeia Commission for Indian Medicine & Homoeopathy; 1986: Page No 17-18
Ministry of Health and Family Welfare. Department of Ayush: Government of India. Volume- I. Ghaziabad, India: Pharmacopoeia Commission for Indian Medicine & Homoeopathy; 1999: Page No 19-20
Ministry of Health and Family Welfare. Department of Ayush: Government of India. [link]. Volume 1. Ghaziabad, India: Pharmacopoeia Commission for Indian Medicine & Homoeopathy; 1986: Page No - 112 - 113
Ministry of Health and Family Welfare. Department of Ayush: Government of India. [link]. Volume 4. Ghaziabad, India: Pharmacopoeia Commission for Indian Medicine & Homoeopathy; 2004: Page No 122 - 123
Ministry of Health and Family Welfare. Department of Ayush: Government of India. [link]. Volume 2. Ghaziabad, India: Pharmacopoeia Commission for Indian Medicine & Homoeopathy; 1999: Page No 155 - 157