Dharishah Ayurveda Piles Treatment Package - 1 month
Authenticated by myUpchar Doctors
11745+
Satisfied Customers
100% Privacy
Guaranteed
Call for more information:
9739828222
Package related information
This package is helpful for the treatment of piles and constipation. Further, it strengthens the digestive system. The package contains three medicines.
Dharishah Ayurveda Badam Rogan Sweet Almond Oil: Badam Rogan oil is an ayurvedic preparation, which plays a vital role in strengthening the digestive tract. It also shows effectiveness in constipation.
Dharishah Ayurveda PilePro Ointment: PilePro Ointment reduces bleeding and pain during piles. It contains Neem, Turmeric, Mensil, Yashad Bhasma, and Borax as active ingredients that treat the itching, irritation, and swelling around the anus.
Dharishah Ayurveda PilePro Capsule: This capsule has Arshkuthar Ras, Arshoghni Vati, and Kaharwa Pishti, which treat piles, fistula, and constipation. Also, have a rich amount of fibers that help in passing stools with ease.
No side effects of this package have been reported in the medical literature. However, you should always consult your doctor before taking any medicines.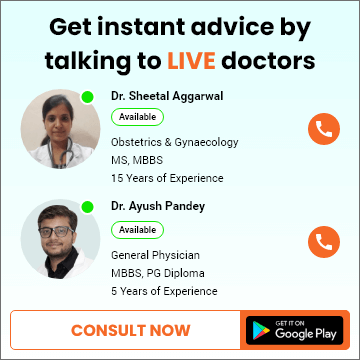 Included medicines and quantity
Medicine Image
Medicine and their quantity in package
Dharishah Ayurveda Badam Rogan Oil 100ml
2 Bottle - 100 ml Oil in 1 Bottle
Dharishah Ayurveda Pilepro Ointment
2 Tube - 20 gm Ointment in 1 Tube
Dharishah Ayurveda Pilepro Capsule (60)
2 Bottle - 60 Capsule in 1 Bottle
Dose and how to take
Age Group
Dosage
Dharishah Ayurveda Badam Rogan Oil 100ml
Adult

Dose Amount: 1.0 Teaspoon

Frequency: HS (hour of sleep)

Duration: 1 month

Course Timing: After Meal

Dharishah Ayurveda Pilepro Ointment
Adult

Dose Amount: Apply in appropriate quantity on affected area

Frequency: BID (twice daily)

Duration: 1 month

Dharishah Ayurveda Pilepro Capsule (60)
Adult

Dose Amount: 2.0 Capsule

Frequency: BID (twice daily)

Duration: 1 month

Course Timing: After Meal