Treat Your Dandruff With Help of Ayurveda
Hair dandruff is a very common problem nowadays for both men and women. myUpchar Ayurveda Kesh Art Hair Dandruff Treatment Package is specially designed to address hair dandruff problems.
High Quality Haircare Products
The Bhringraj hair oil & Anti-Dandruff shampoo by Kesh Art have been carefully formulated after extensive research and testing, using only natural ingredients. This package is completely free of parabens, SLS, sulfates & other harmful chemicals. Additionally, it is infused with powerful ayurvedic herbs including premium grade Bhringraj extracts whose antimicrobial and antifungal properties help reduce dandruff significantly.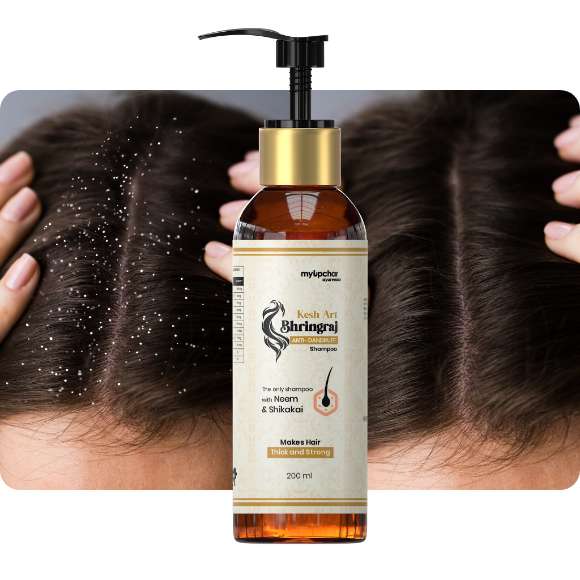 myUpchar Ayurveda Kesh Art Anti-Dandruff Shampoo
myUpchar Ayurveda Kesh Art Anti-Dandruff Shampoo is an ayurvedic medicine that is primarily used for the treatment of Dandruff, Itchy Scalp.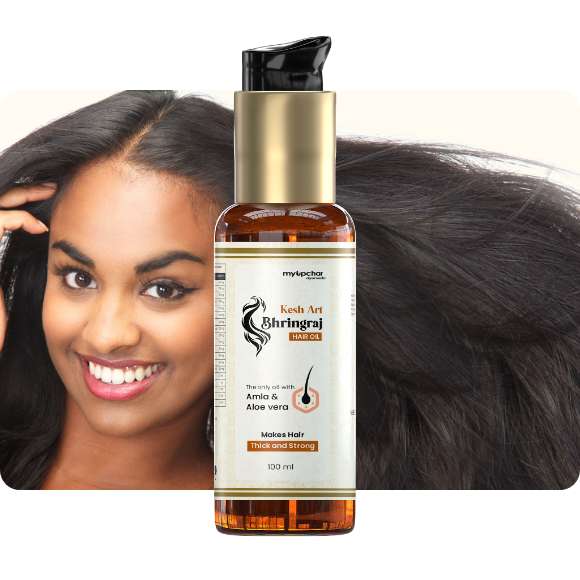 myUpchar Ayurveda Kesh Art Hair Oil
myUpchar Ayurveda Kesh Art Hair Oil is an Ayurvedic preparation that contains Bhringraj, Amla, Aloe vera, Brahmi, hibiscus, coconut oil, sesame oil, and various other herbs. It helps in reducing hair fall, dandruff, and split ends, and makes hair thick and strong.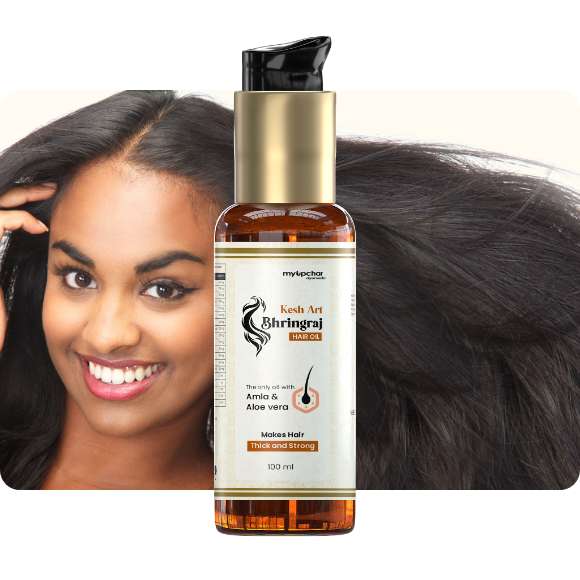 A Healthy Blend Of Ayurveda In Each Capsule!
10:1 Potent Extracts Of Natural Herbs. Hence, 10X More Effective Than Their Raw Form.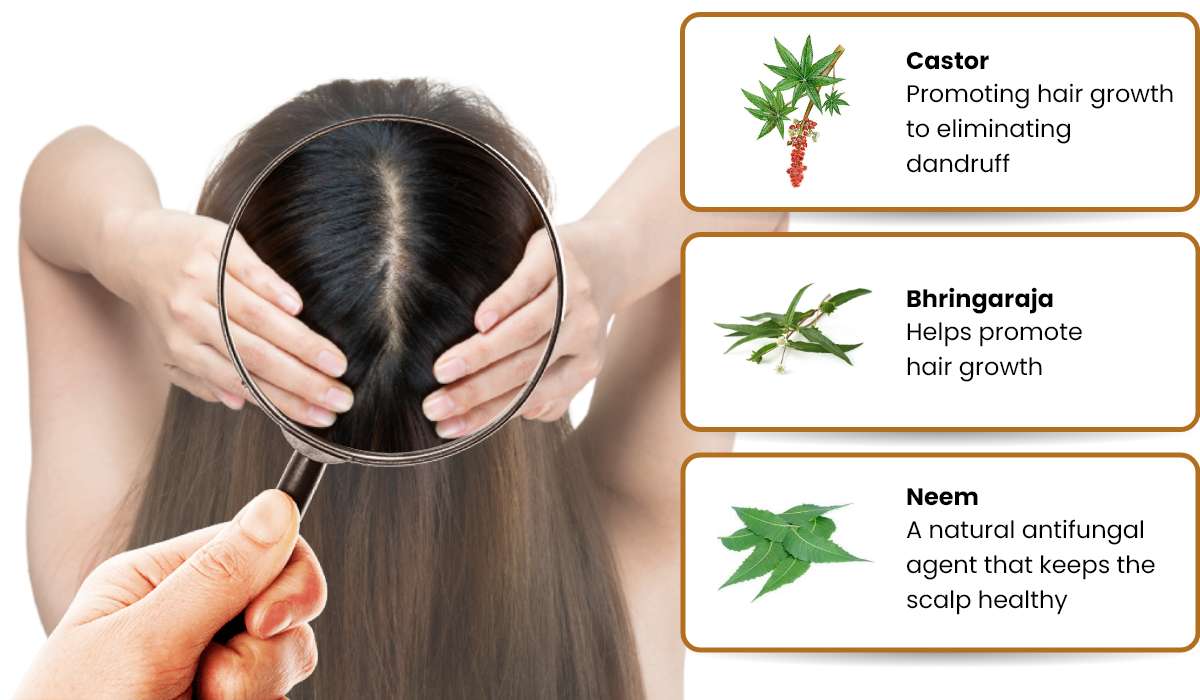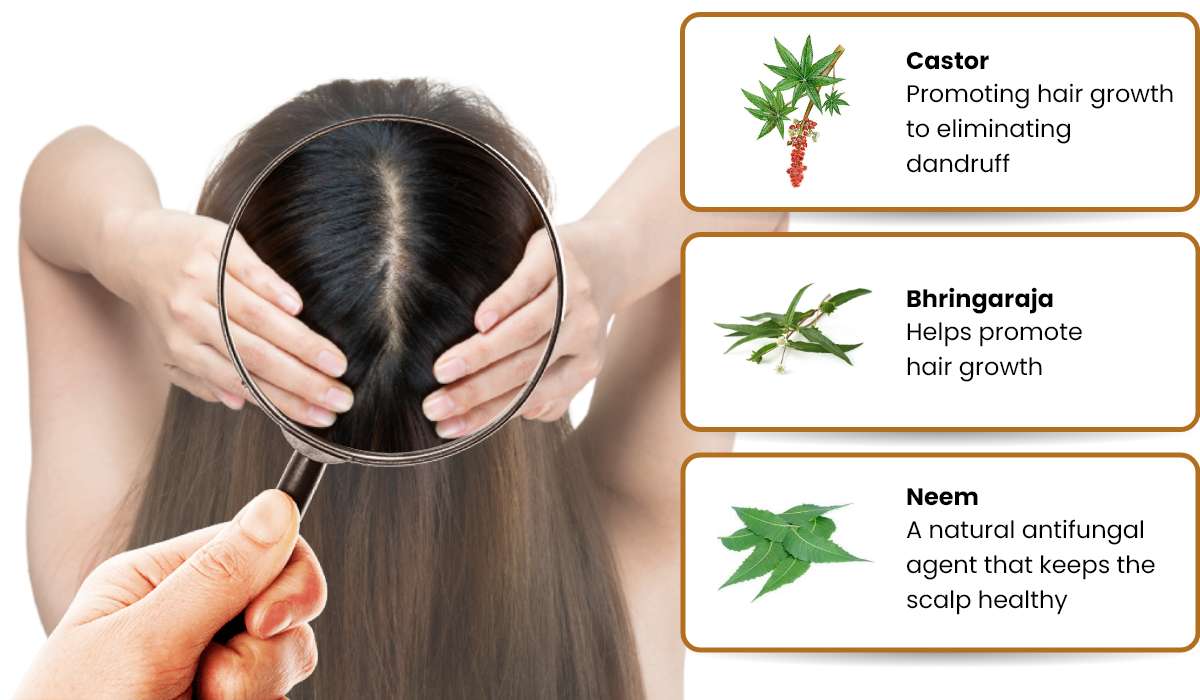 Ready To Get Started?
Your Sleep Cycle Gets Better Here! Select A Plan That Suits You Best
Safe & Trusted. Quality Is Our 1st Priority
Certified Manufacturing Facilities. Ethically Conscious. Allergen-Free Products.


Real Members, Real Results
" This is my review after one month of usage. I used this shampoo weekly 3 times, and dandruff is gone. This shampoo totally worked for me. Best shampoo. I used a lot of shampoos but none of them worked. Worth buying it. "
Anam Saifi
26 years / Delhi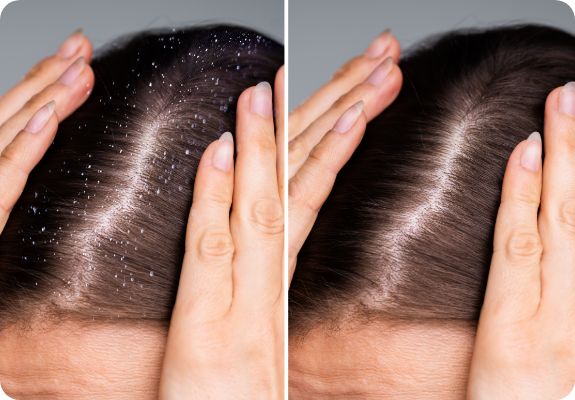 " Yes! It's working, I'm just a normal person who don't want to waste money for just testing purposes. I had very dandruff on these past winter season, almost like the top layer of my head skin is peeling off, suddenly I can't understand what to do. So, I tried this as said it is made by natural ingredients (no chemicals). I got rid off dandruff slowly from day1 usage. "
Megha Sugandh
25 years / Delhi


Use regularly for 3 months for best results.