Amrutam Skinkey Malt
Manufactured by: Amrutam
Storage: Store at room temperature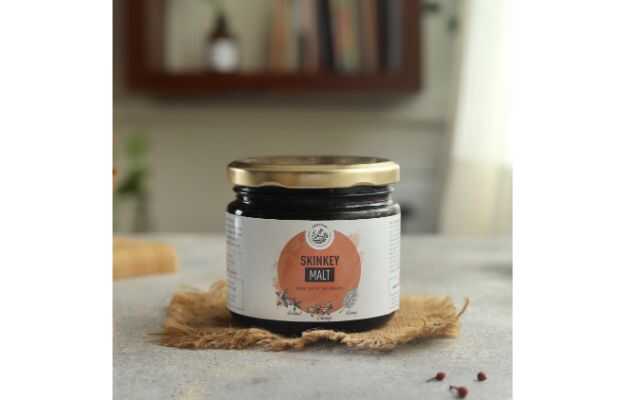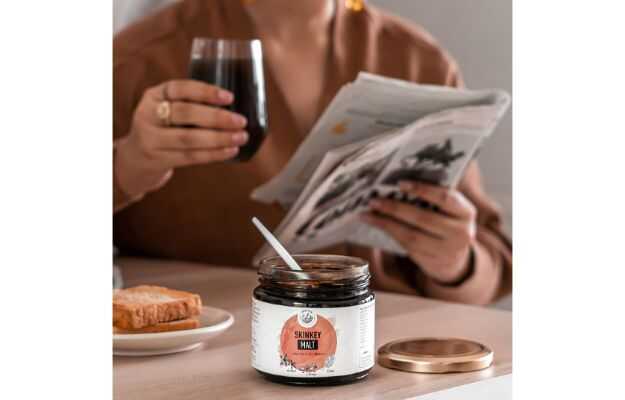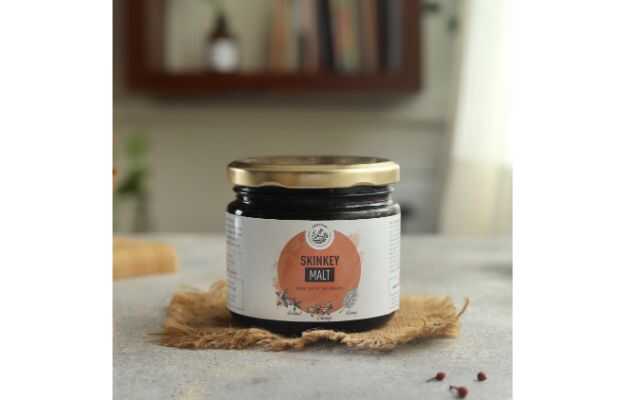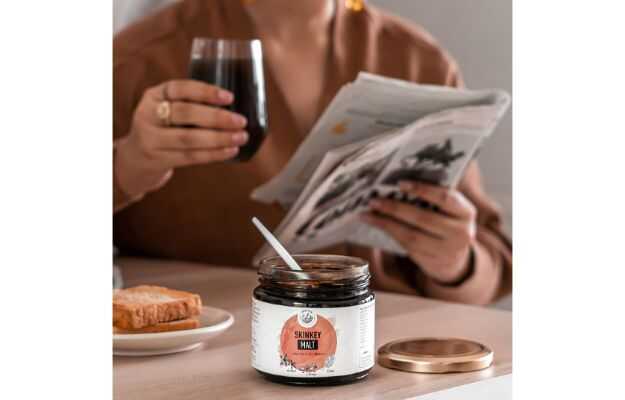 Amrutam Skinkey Malt
117 people have bought this recently
---
Manufactured by: Amrutam
Storage: Store at room temperature
---
---
Amrutam Skinkey Malt Information
Amrutam Skinkey Malt is an ayurvedic medicine that is primarily used for the treatment of Stress, Tension, Pimples. The key ingredients of Amrutam Skinkey Malt are Chitrak, Ananthamoola, Daruharidra, Nutmeg, Manjishtha, Neem. The properties of which have been shared below. The correct dosage of Amrutam Skinkey Malt depends on the patient's age, gender, and medical history. This information has been provided in detail in the dosage section.
Ingredients of Amrutam Skinkey Malt
Chitrak

Agents that reduce inflammation or swelling caused due to an injury or infection.

Drugs that calm nervous excitement.

Drugs that stimulate haemoglobin production in the body.

Ananthamoola

Substances that improve appetite.

Agents that improve digestion and aid in food absorption.

Agents that affect the brain and cause improvement in mental health disorders like depression and anxiety.

Daruharidra

Drugs which aid in swelling reduction following an injury

Agents that reduce oxidative stress and revert oxidative damage in the body cells.

Agents which are helpful against microbial growth and actions.

Nutmeg

Substances used to reduce the symptoms of fever, pain and swelling in an inflammatory response.

Agents which are used to relieve depression symptoms.

Manjishtha

Drugs which are used for the control of pain and do not lead to loss of consciousness

Drugs used to reduce swelling after an injury

Agents, which help to reduce oxidative stress, by scavenging free radicals

Neem

Substances used to reduce the symptoms of fever, pain and swelling in an inflammatory response.

A substance that can inhibit the oxidising effect of free radicals in living cells.

Agents or medicine that acts on the immune system to modulate immunity.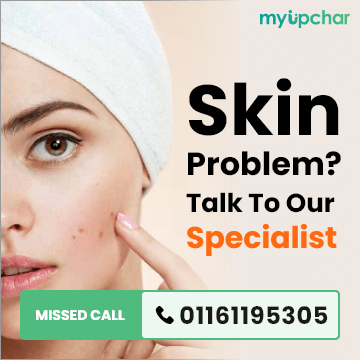 ---
Amrutam Skinkey Malt Dosage
This is the usual dosage recommended in most common treatment cases. Please remember that every patient and their case is different, so the dosage can be different based on the disease, route of administration, patient's age and medical history.
Age Group
Dosage
Adult

General: Use prescribed amount
Single Maximum Dose: 2 Tablespoon
Preferred way of taking: LukeWarm Water
Dosage Form: Chyawanprash
Dosage Route: Oral
Frequency: BID (twice daily)
---
Amrutam Skinkey Malt Side Effects
No side effects of Amrutam Skinkey Malt have been reported in the medical literature. However, you should always consult your doctor before using Amrutam Skinkey Malt.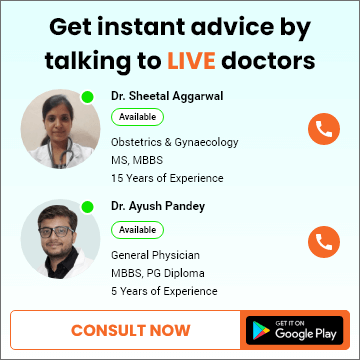 ---
Amrutam Skinkey Malt Contraindications
If you are suffering from any of the following diseases, you should not take Amrutam Skinkey Malt unless your doctor advises you to do so -
NA
---
This medicine data has been created by -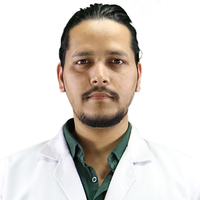 ---
References
Ministry of Health and Family Welfare. Department of Ayush: Government of India. [link]. Volume- II. Ghaziabad, India: Pharmacopoeia Commission for Indian Medicine & Homoeopathy; 1999: Page No 34-36
Ministry of Health and Family Welfare. Department of Ayush: Government of India. [link]. Volume 1. Ghaziabad, India: Pharmacopoeia Commission for Indian Medicine & Homoeopathy; 1986: Page No 69-70
Ministry of Health and Family Welfare. Department of Ayush: Government of India. [link]. Volume 2. Ghaziabad, India: Pharmacopoeia Commission for Indian Medicine & Homoeopathy; 1999: Page No - 131 - 135