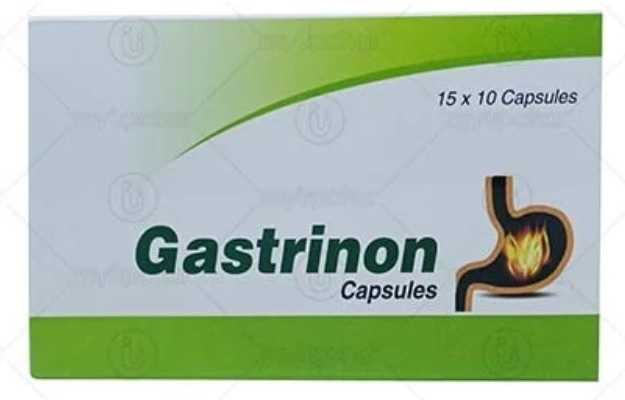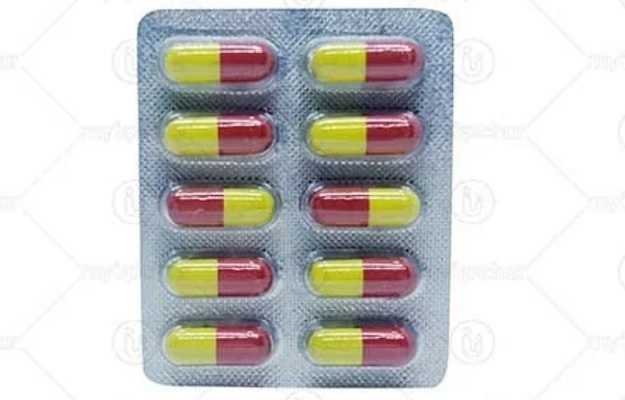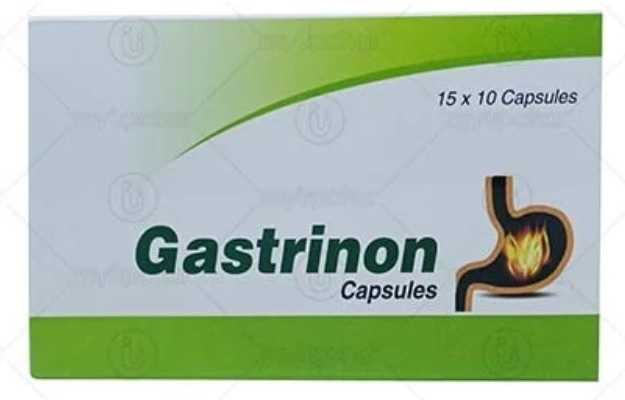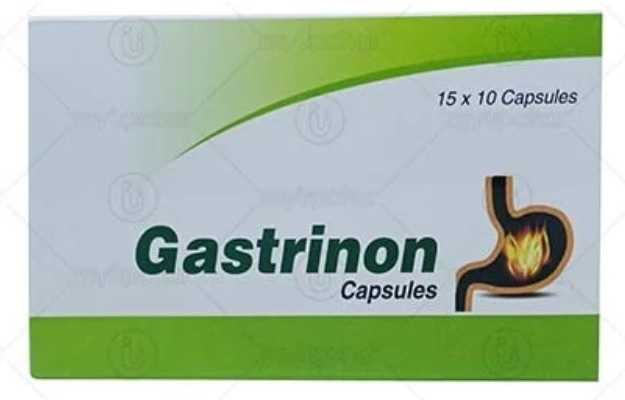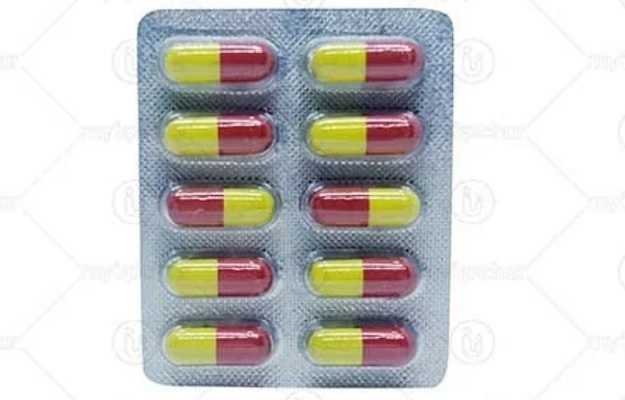 Gastrinon Capsule
23313 people have bought this recently
---
---
Seller: Wellness Forever
Delivery fees charged by seller: ₹60.0. (Free Delivery by this seller if order value is above ₹500.0)
Country of Origin: India
---
Gastrinon Capsule Information
Gastrinon Capsule is an ayurvedic medicine that is primarily used for the treatment of Digestive Disorders. Secondary and off-label uses of Gastrinon Capsule have also been mentioned below. The key ingredients of Gastrinon Capsule are Jeera, Fennel, Tulsi. The properties of which have been shared below. The correct dosage of Gastrinon Capsule depends on the patient's age, gender, and medical history. This information has been provided in detail in the dosage section.
Ingredients of Gastrinon Capsule
Jeera

A substance that eliminates excess gas from the stomach and intestines.

Drugs which support stomach and intestine function leading to an improved digestion and food absorption.

Fennel

Medications that induce the secretion of digestive juices and counter indigestion.

Drugs that are used for reducing acidity of the stomach.

Tulsi

Agents that have an effect on the immune system and help to alter immune function
Gastrinon Capsule Benefits
Gastrinon Capsule is used to treat the following -
---
Gastrinon Capsule Side Effects
No side effects of Gastrinon Capsule have been reported in the medical literature. However, you should always consult your doctor before using Gastrinon Capsule.
---
This medicine data has been created by -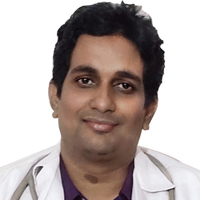 Dr. Braj Bhushan Ojha
BAMS, Gastroenterology, Dermatology, Psychiatry, Ayurveda, Sexology, Diabetology
10 Years of Experience
---
References
Ministry of Health and Family Welfare. Department of Ayush: Government of India. [link]. Volume 1. Ghaziabad, India: Pharmacopoeia Commission for Indian Medicine & Homoeopathy; 1986: Page No 142-143
Ministry of Health and Family Welfare. Department of Ayush: Government of India. [link]. Volume 1. Ghaziabad, India: Pharmacopoeia Commission for Indian Medicine & Homoeopathy; 1986: Page No - 116 - 117
Ministry of Health and Family Welfare. Department of Ayush: Government of India. [link]. Volume 2. Ghaziabad, India: Pharmacopoeia Commission for Indian Medicine & Homoeopathy; 1999: Page No 170 - 176