Shree Dhanwantri Shwasi Syrup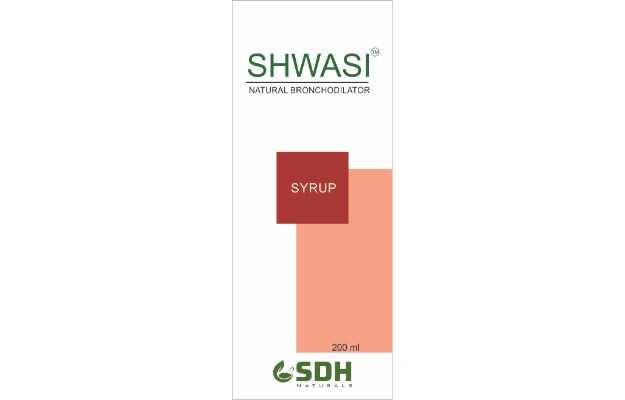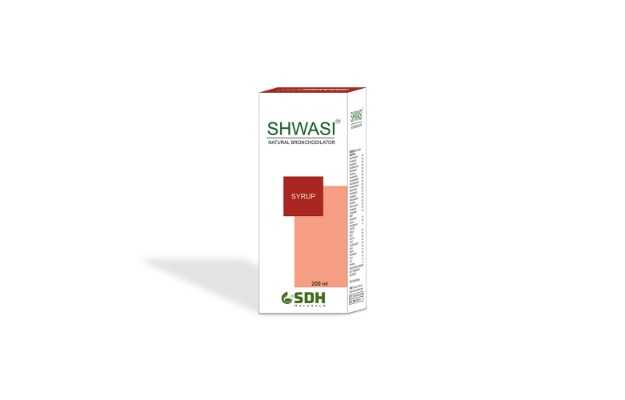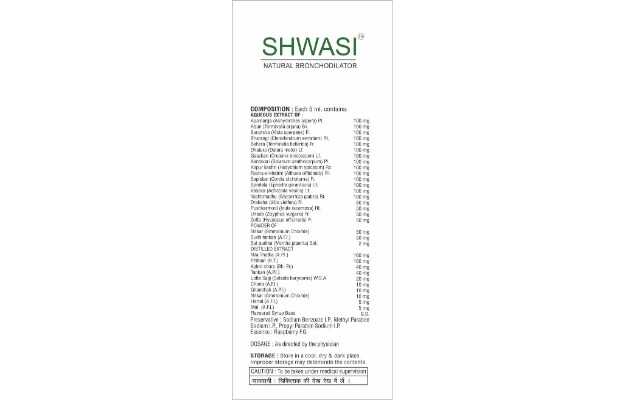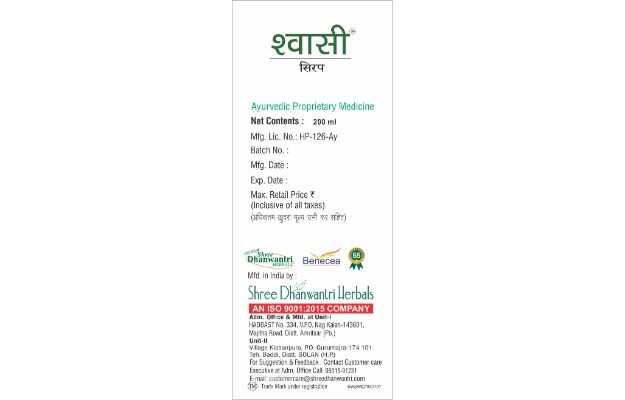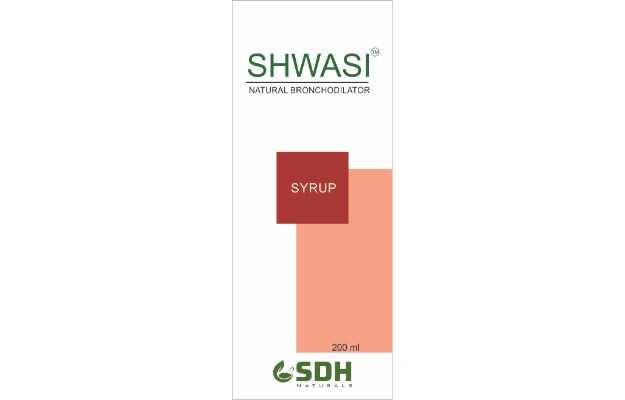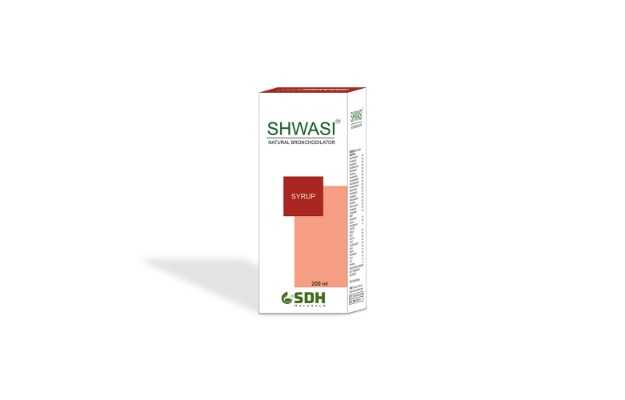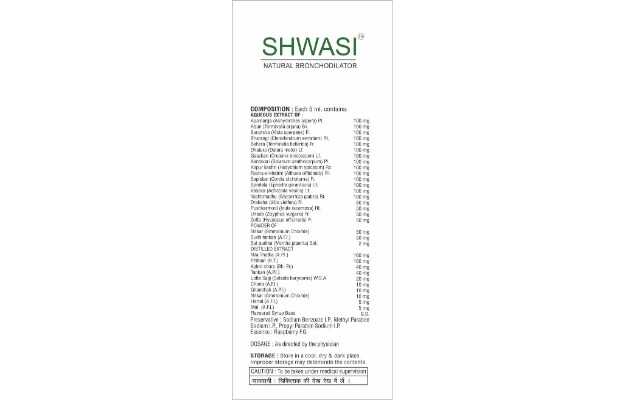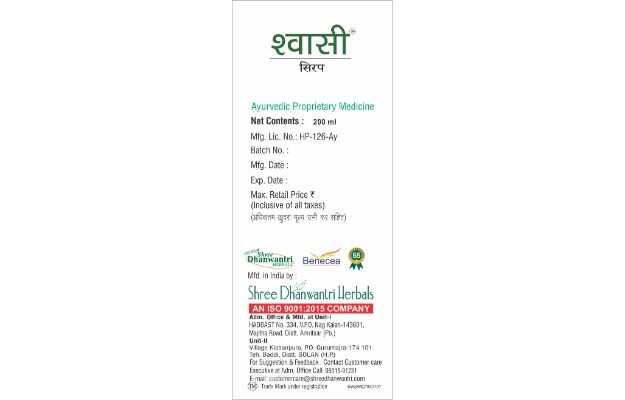 Shree Dhanwantri Shwasi Syrup
189 people have bought this recently
---
---
Shree Dhanwantri Shwasi Syrup Information
Shree Dhanwantri Shwasi Syrup is an ayurvedic medicine that is primarily used for the treatment of Bronchitis, Cough, Bacterial Infections, Weak immune system. The key ingredients of Shree Dhanwantri Shwasi Syrup are Arjuna, Somlata, Vanapsa. The properties of which have been shared below. The correct dosage of Shree Dhanwantri Shwasi Syrup depends on the patient's age, gender, and medical history. This information has been provided in detail in the dosage section.
Ingredients of Shree Dhanwantri Shwasi Syrup
Arjuna

Compounds that stop or slow down blood clotting and are used to treat blood clotting disorders.

Substances that scavange the singlet oxygen molecules in the body.

Agents that improve heart function and cardiac output.

An agent or a medicine that is used to treat high blood pressure.

Substances that reduce total lipids in the body and help manage body cholesterol levels.

Somlata

A drug or an agent that reduces pain without causing loss of consciousness.

Medications that help manage asthma by relieving symptoms of cough, congestion and difficulty in breathing.

Substances that are used to improve and/or restore heart function.

Drugs that are employed for the treatment of a cough

Substances used to supress the symptoms of allergy.

Vanapsa

Agents that reduce inflammation or swelling caused due to an injury or infection.

Agents used for the treatment of fevers.

Substances that aid in expelling phlegm or mucus from the lungs and airways.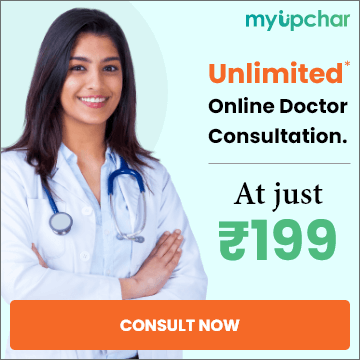 ---
Shree Dhanwantri Shwasi Syrup Dosage
This is the usual dosage recommended in most common treatment cases. Please remember that every patient and their case is different, so the dosage can be different based on the disease, route of administration, patient's age and medical history.
Age Group
Dosage
Adult

General: Use prescribed amount
Before or After Meal: Either
Single Maximum Dose: 1 Teaspoon
Dosage Form: Syrup
Dosage Route: Oral
Frequency: BID (twice daily)
Course Duration: 7 days
---
Shree Dhanwantri Shwasi Syrup Side Effects
No side effects of Shree Dhanwantri Shwasi Syrup have been reported in the medical literature. However, you should always consult your doctor before using Shree Dhanwantri Shwasi Syrup.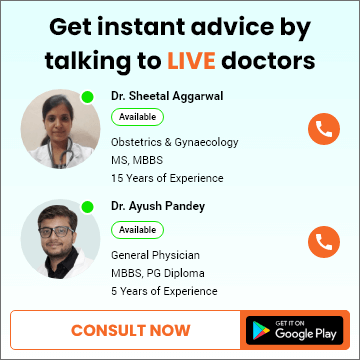 ---
Shree Dhanwantri Shwasi Syrup Contraindications
If you are suffering from any of the following diseases, you should not take Shree Dhanwantri Shwasi Syrup unless your doctor advises you to do so -
NA
---
This medicine data has been created by -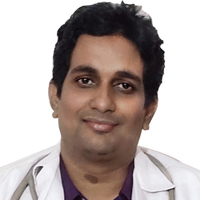 Dr. Braj Bhushan Ojha
BAMS, Gastroenterology, Dermatology, Psychiatry, Ayurveda, Sexology, Diabetology
10 Years of Experience
---
References
Ministry of Health and Family Welfare. Department of Ayush: Government of India. [link]. Volume- II. Ghaziabad, India: Pharmacopoeia Commission for Indian Medicine & Homoeopathy; 1999: Page No 17-18